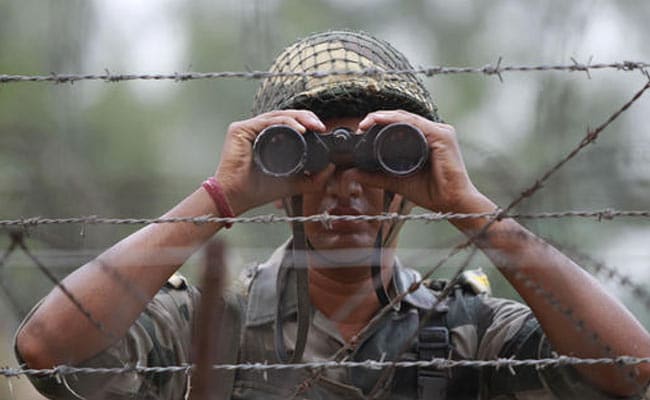 Highlights
Heavy firing, helicopter sorties in Uri used to provide cover
Operation was carried out by para commandos up to 2kms deep in PoK
All 7 terror launch pads hit near simultaneously
New Delhi:
The commandos who went
across the Line of Control for surgical strikes
, fanned across 250 km of mountainous and forested territory to target seven terrorist "launch pads" or staging areas. They went up to two kilometres deep in Pakistan-Occupied Kashmir and the strikes they launched were simultaneous.
The operation, carried out by para commandos who are trained for strikes on enemy territory, was cleared at about noon on Wednesday. After the Uri army camp was attacked by Pakistani terrorists on September 18, the government had asked military commanders to present options for the operation that took place on Wednesday night.
Sources said the fact that it was a dark, nearly moonless night was a crucial factor.
Soon after the operation was cleared, helicopters flew in pairs from various bases. Sortie after sortie in sectors like Uri on the Indian side of the Line of Control were used to lure Pakistan into concentrating on those areas. The army also used heavy-calibre weapons in Uri to draw Pakistan's attention there - allowing the commandos to move through other areas to trek to the targets, which had been placed under surveillance for a week.
Teams slipped across the Line of Control in the Poonch district and the Nowgam sector in Northern Kashmir. Commandos reached their targets at about 1:45 am.
In a simultaneous attack, they destroyed five terror launch pads and two facilities of the Pakistani army co-located with the launch pads. They were back in India before sunrise.
Simultaneously, the military was put on alert for places like the air forces bases in Jammu and Pathankot, where Pakistani terrorists carried out a deadly attack in January.
Though sources have refused to comment on how many terrorists were killed, they say that a terror launch pad usually has at least 10 terrorists waiting to infiltrate along with an equal number of guides and other assistants.
The weapons used by the para-commandos included the Swedish-designed Carl Gustav rocket launcher, a shoulder-fired rifle operated by a team of two soldiers each and powerful enough to take out tanks and hardened shelters.
The crucial "element of surprise" was complete, sources said, adding that Pakistan responded to the strike much after soldiers were back in in their bases.
An Indian solider, Chandu Babulal Chohan, now in Pakistani custody, was not part of the strikes and inadvertently crossed the border, the army said. Home Minister Rajnath Singh said "
all attempts are being made
" to ensure his release.