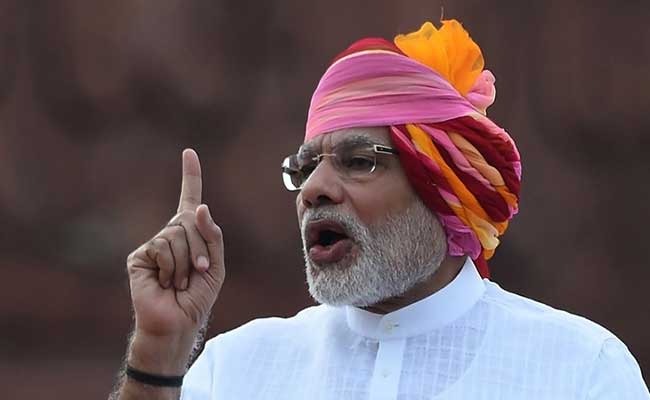 Highlights
PM Modi spoke of human rights abuses in Balochistan
Separatists in Balochistan backed PMs comments
For that, 5 leaders charged with waging war against Pak
New Delhi:
A group of leaders from Balochistan who supported Prime Minister Narendra Modi's comments on Pakistan's most restive province have been accused of waging war against Pakistan.
The police has registered cases against three leaders of the separatist movement in Balochistan, which seeks an independent homeland. All three men live outside Pakistan.
On Independence Day, PM Modi said that people from areas like Pakistan-occupied Kashmir and Balochistan have
thanked him for flagging the human rights abuses
of their people by Pakistan's security forces. Mr Modi's comments were criticized as "crossing a red line" by the Pakistani government,
a charge India has rejected
.
Tension between the countries has zoomed since the shooting of terrorist Burhan Wani last month by security forces. India has said that by eulogizing Wani, 22, as a martyr, the Pakistani government has exposed its support of terrorism.
Wani was a top commander of the Hizbul Mujahideen, Kashmir's largest terror group. He had a large following in the Kashmir Valley.
His death has triggered the worst violence in the region in over six years. Nearly 60 people have died and thousands have been injured in clashes between civilian protestors and security personnel who have been attacked by stone-throwing mobs in defiance of a curfew that has stretched over more than 40 days.
India has said Pakistan instigated and funded the violence. Pakistani Prime Minister Nawaz Sharif has commended the beginning of "a new freedom movement in Kashmir" and has accused India of using unrestrained force to quell widespread anger against Delhi.
In a marked change from his earlier policy on Pakistan, PM Modi invoked Balochistan in his August 15 speech.