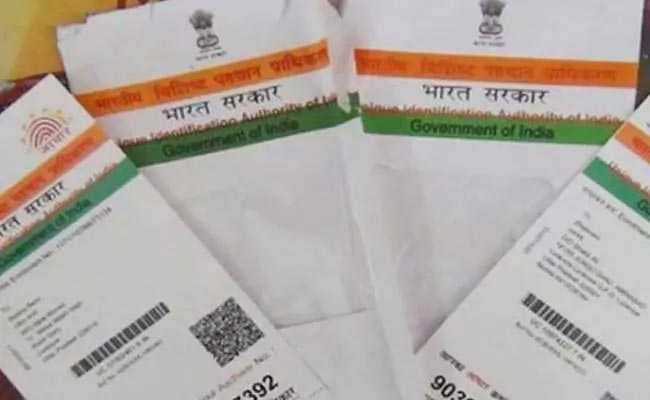 Guwahati:
A woman from Chennai and nine nationals from Myanmar have been arrested by the police in Manipur, which claims they have successfully busted a gang for making fake Aadhaar cards in the state.
On Tuesday, two vehicles were travelling from border town Moreh towards Imphal when they were intercepted by the police. Out of the 10 passengers, nine were found to be illegal immigrants from Myanmar who did not have valid documents.
The woman, 60-year-old Paritha Begum, is a resident of Sri Ram Nagar in Chennai.
On further investigation, police raided a house and seized two laptops, four Aadhaar cards, one printer machine, one laminating film machine, laminating plastic sheets, photo paper and two DVDs.
On March 25, police in Manipur's Jiribam had arrested a woman by the name Nongthombam Argentina alias Pinky for allegedly making fake Aadhaar cards at her residence. 85 Aadhaar enrolment forms, one laptop, one iris CMIT machine with camera, biometric (Green) BIT, GPS, mobile handset and a scanner were seized from her possession.
The state government has decided to remove Common Service Centres as access point for Aadhaar services throughout the State.
Last week, 24 Bangladeshis possessing fake Indian Aadhar card were arrested in Tripura. National Investigation Agency or NIA has taken over the investigation.