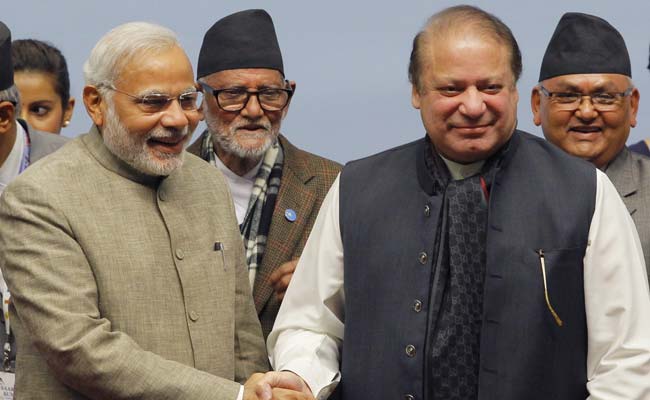 Washington:
As the prime ministers of India and Pakistan head towards New York to attend the UN General Assembly session raising the possibility of a meeting, the US has said it is for the two leaders to decide on the time and place for their meeting, but it would encourage them to do so.
"They (leaders of India and Pakistan) have to determine what is the right place and right time (for a meeting). We would certainly welcome it, whether it is on the margins of the UN or any other venue and timing. That is really for the two countries to determine," Assistant Secretary of State for South and Central Asia Nisha Desai Biswal told PTI.
When specifically asked if the US would like the two prime ministers to meet in New York, she reiterated that it is for them to decide on the time and the place and the character of that.
"So I do not think it is helpful for us to really reign on that," she said.
India and Pakistan have so far not indicated about any possible meeting between the two prime ministers on the sidelines of the UN General Assembly.
Describing the relationship between India and Pakistan as "a very complex" one, Ms Biswal said that the US is encouraged that the two leaders continue to seek opportunities to engage and to advance constructive dialogue.
"We were disappointed that the NSA (National Security Advisor) talks did not materialise. I understand that there were very complicated dynamics under way. We continue to believe that for there to be true security, stability and prosperity there needs to be a constructive relationship between the two countries," said Ms Biswal, the Obama Administration's point person for South and Central Asia.
"It is for the two countries to advance that and we have always said that it is for India and Pakistan to determine how and how and where they engage. But we do think that they need to engage. And we would be supportive of those efforts. And we are willing to support that in any way the countries determine. But it is for them (to decide)," she said.
Ms Biswal denied that the US is pushing leaders of India and Pakistan to meet. "I would not say that we are really pushing them. This needs to be driven by the two countries, but we certainly welcome it, support it and encourage it," she said.
When asked about the fact that perpetrators of the terror attacks in India are roaming freely in Pakistan, she said the US has been very clear that it stands against terrorism in all its manifestations across the region.
"India has suffered greatly. The United States has suffered greatly at the hands of terrorists. And Pakistan has suffered probably the greatest number of casualties. So it is in the interest of all of us to combat extremism and terrorism and take a very unequivocal stand against terrorism and we continue to engage very deeply on those issues," she said.
"While we have seen some very substantial progress by Pakistani government in reigning in, in combating and in addressing terrorism inside their borders, that clearly there is more that needs to be done," she said.
"We are very clear with our stand with them on their discussions and that we do not make any distinction of good or bad terrorists. That all acts of terrorism and all the groups that are responsible for those acts we believe that there needs to be unequivocal stand against," she said.