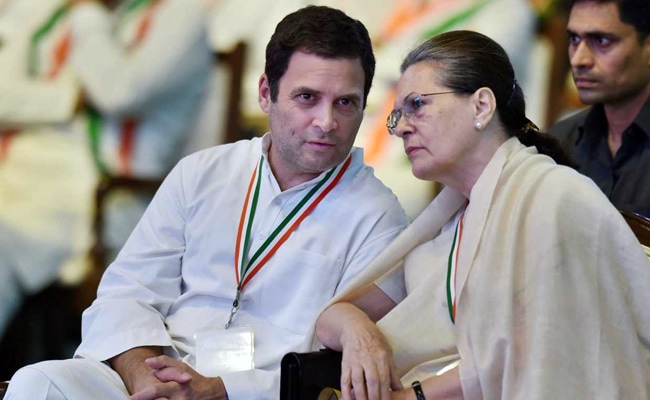 Highlights
Rahul Gandhi expected to offer resignation at Congress meet
2 senior leaders, including Raj Babbar, sent resignation to Rahul Gandhi
Rahul Gandhi said he took "100 per cent responsibility" for the defeat
New Delhi:
Rahul Gandhi, who has led the Congress to its second straight landslide defeat in the national election, is expected to offer his resignation when the party's top leadership meets on Saturday for a detailed autopsy. The Congress has failed to touch three digits and is unlikely to qualify for the post of Leader of Opposition this time too. Prime Minister Narendra Modi, who was the central theme of Rahul Gandhi's "Chowkidar Chor Hai" campaign alleging corruption in a defence deal, has won an epic mandate for a second term in power, with his BJP winning more seats than in 2014.
Here's your 10-point cheat sheet to this big story:
The Congress Working Committee, the top leadership body of the grand old party, meets tomorrow at 11 am. Top leaders including former prime minister Dr Manmohan Singh and Sonia Gandhi are expected to be present.

The fallout has begun with two top leaders resigning this morning. Congress's Uttar Pradesh in-charge Raj Babbar sent his resignation to Rahul Gandhi after the party crashed to just one seat from two in the election. Senior Karnataka Congress leader has sent his resignation to Mr Gandhi.

Rahul Gandhi, who failed to retain even the family constituency of Amethi in Uttar Pradesh, is set to be the main agenda of the meeting, say several Congress leaders.

On Thursday, Mr Gandhi said he took "100 per cent responsibility" for the defeat. Asked whether he would quit, he said: "Let that be between the Working Committee and me."

In 2014, then Congress president Sonia Gandhi and Rahul Gandhi - who led the campaign as party vice president - had both offered to quit after the party plunged to a historic low of 44 seats.

The Congress, which has always been devoted to the Nehru-Gandhi family, rejected the offer. Murmurs against the leadership are louder this time, after the party managed to win only 52 seats.

"If they want to change anything, change the leadership," news agency Reuters quoted an unnamed Congress leader from Rajasthan as saying.

The Congress's unprecedented slide has raised questions both its future and the role of the Nehru-Gandhi family, which led the party through some of its most glorious days.

In May 2014, after Congress slumped to its worst performance in a general election, with 44 seats, Gandhi told reporters: "There's a lot for us to think about, and, as vice president of the party, I hold myself responsible." Five years on, the Congress has suffered a further beating at the hands of the BJP and is down to just one seat in Uttar Pradesh.

Congress also proved unable to effectively parry PM Modi's campaign emphasis on national security, after aerial clashes and heightened tension with Pakistan following a suicide attack in Pulwama that killed 40 soldiers.