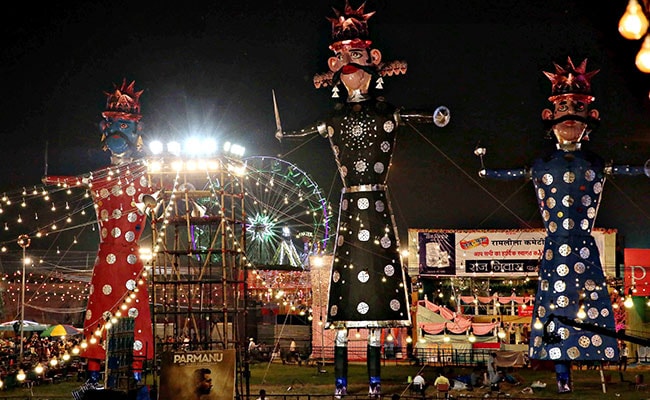 New Delhi:
Dussehra, also known as Vijayadashami, marks the end of the nine-day long festive journey of Navratras. The day also marks the end of Durga Puja. It is majorly celebrated in eastern and northeastern states of India. In Northern India, Ramlila is being played out across the country for ten days and on the last day effigies of Ravana, Kumbhkaran, and Meghnad are burnt with fireworks marking the destruction of evil.
Prime Minister Narendra Modi and President Ram Nath Kovind addressed a gathering at the Ramlila Maidan, opposite the Red Fort, in the national capital today and also attended the Ravana Dehan celebrations. The burning of the giant effigies, which signify the triumph of good over evil, was organised by the Luv Kush Ramleela Committee.
Here are the Highlights of Dusshera 2018 from Ramlila Grounds:
Congress President Rahul Gandhi along with Sonia Gandhi and Manmohan Singh attends Shri Nav-Dharmik Leela Committee Red Fort
Former prime minister Manmohan Singh, Congress president Rahul Gandhi and UPA chairperson Sonia Gandhi Friday participated in the Dussehra celebrations here and fired arrows to set the effigies of Ravana, Meghnad and Kumbhakarna ablaze.
They applied 'Tilak' on the forehead of participants playing the role of Ram, Sita and Lakshman on the stage.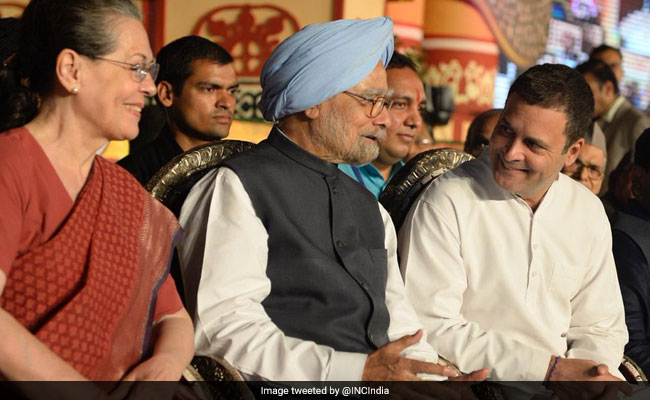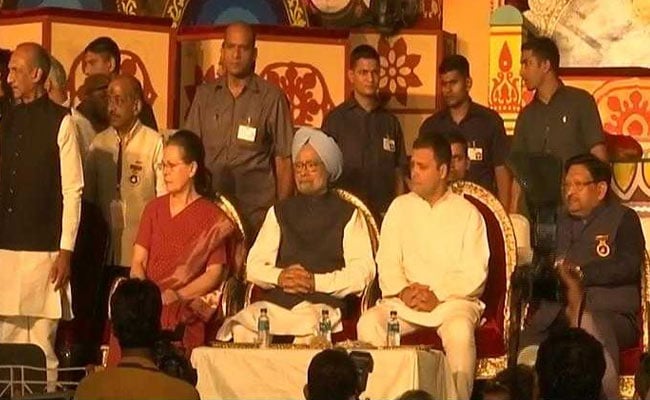 President Ram Nath Kovind's Address to the nation
In his address to the gathering at the Lav-Kush Ramleela event, President Ram Nath Kovind said, "Ramayana gives us messages for leading an ideal life. We need to pay heed to these lessons."
"Ravana was a able leader, but he indulged into immoral activities. Today, we burn his effigies on Dussehra. This is a message for the society," he added.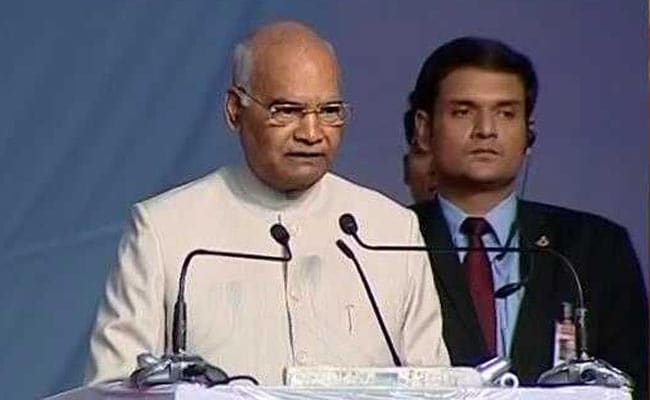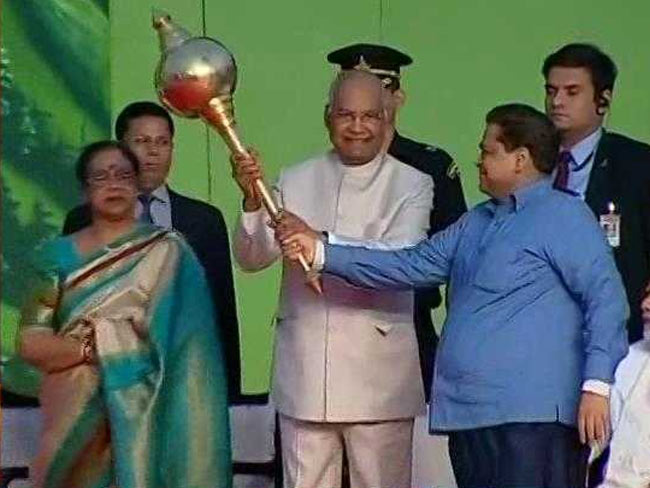 Inaugurating the event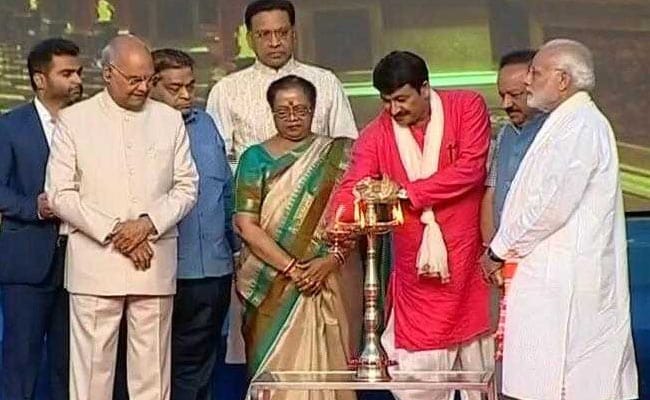 Union Minister Harsh Vardhan and Delhi Bharatiya Janata Party chief Manoj Tiwari also shared the stage.