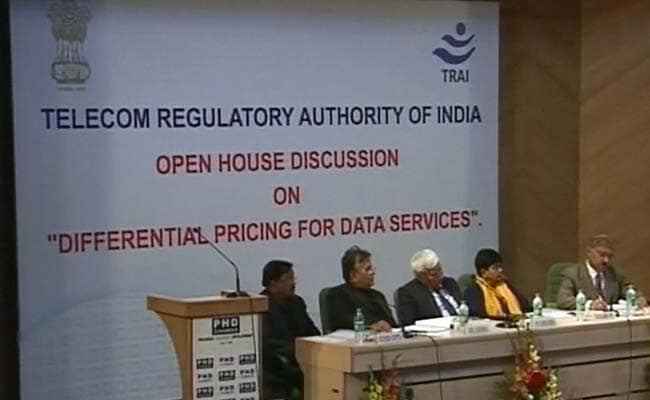 New Delhi:
It was the final step before the telecom regulator can decide the fate of Facebook's Free Basics, a platform that operates on the principle of differential pricing. The fate of a deal between two giants was being thrashed out in one hall during Telecom Regulatory Authority of India's (TRAI) open house on Thursday between those for net neutrality and those in favour of differential pricing.
Differential pricing is what Reliance Jio offered - free access only to Facebook's service, which in turn gave free access only to limited sites.
Matthew De Beer, Program Manager, Operation Red Alert said, "I worked with Free Basics and I support differential pricing. It helps bring internet to the poor."
The telecom giants support it too with some even suggesting it could be rolled out on a trial basis.
Ashok Sud, Secretary General, Association of United Telecom Service Providers of India told NDTV, "Let's not confuse differential pricing and discriminatory pricing. This was tried with voice services, no harm with trying it with data. It will help bring in more users to the internet."
Opposing them are start-ups and internet activists who felt differential pricing violates the principle of net neutrality, that is, equal and non-discriminated internet access for all.
PayTM Founder Vijay Shekhar said, "I think this is important for us to not let the neutral service provider equal the biased service providers to let this country be divided in who their friends and family will be. We cannot create quasi licence that you are part of my club and you will get access. We cannot divide rich and poor of the country and internet needs to avoid this from the beginning. TRAI has important onus on ensuring that."
Nikhil Pahwa of Medianama added, "Access to a few services is not access to the internet. Why should we choose the worst model possible which gives power to a few and creates gatekeepers."
TRAI Chairman RS Sharma said the telecom regulator is expected to get its report by the end of the month.