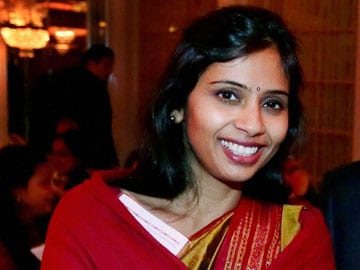 New Delhi:
Pakistan today sided with India in the row over the treatment meted out to senior diplomat Devyani Khobragade in the US and said such treatment should not be meted to any official of another country.
"In the entire world, there is only one way... there is a long history to this... the respect for Vienna Convention... the Vienna Convention ought to be respected in letter and spirit by everbody," Pakistan High Commissioner Salman Bashir said on the sidelines of an event when asked about his reaction to the issue.
Ms Khobragade, a 39-year-old 1999 batch IFS officer, was arrested in New York on December 12 on charges of making false declarations in a visa application for her domestic help Sangeeta Richard and subjected to strip and cavity searches.
This had sparked an outrage in India and resulted in the government hitting back with a set of reprisal measures, enforcing strict "reciprocity" and withdrawal of extra privileges to US diplomats in India.
Former Pakistan Foreign Secretary Shaharyar M Khan said this kind of treatment should not be meted out to diplomats.
"This kind of treatment with diplomats should not happen. It is written clearly in Vienna convention - both for diplomatic and consular conduct... Under it, one cannot arrest any diplomat, especially if that diplomat has said that he or she has immunity... Every country has signed it..." Mr Khan said.