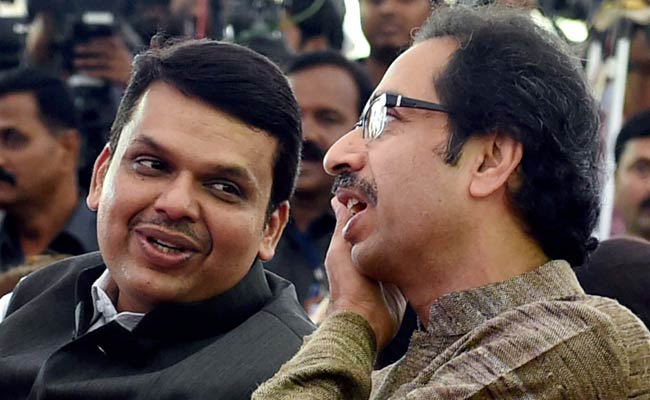 Mumbai:
Maharashtra Deputy Chief Minister Devendra Fadnavis and Shiv Sena (UBT) leader Uddhav Thackeray today arrived at Vidhan Bhavan talking to each other and greeting assembled reporters together.
Member of Legislative Council (MLC) Uddhav Thackeray had arrived to take part in a meeting of the Marathi Language department.
Devendra Fadnavis and Uddhav Thackeray have been bitter foes since the undivided Shiv Sena broke its alliance with the Bharatiya Janata Party after the 2019 Assembly polls over sharing of the chief ministerial tenure.
Mr Thackeray then formed government in the state with the support of the Congress and Nationalist Congress Party.
The acrimony between the two leaders increased after a rebellion by Eknath Shinde brought down Mr Thackeray's Maha Vikas Aghadi government in June last year. Eknath Shinde then became Chief Minister with the BJP's support.

(Except for the headline, this story has not been edited by NDTV staff and is published from a syndicated feed.)