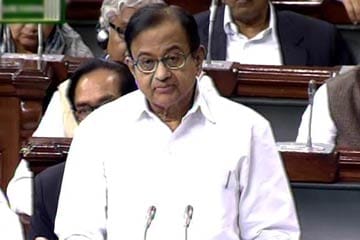 New Delhi:
The Centre today announced that it has accepted the "one rank, one pension" principle for the forces as part of a 10 per cent hike in the defence budget, a decision that the ruling Congress hopes will win it the support of lakhs of soldiers ahead of the national election, due by May.
In his interim budget speech, Finance Minister P Chidambaram announced that the defence budget was being raised to Rs 2,24,000 crore.
"Rs 500 crore will be transferred in 2014-15 for implementing the one rank one pension decision," he added.
Under the "one rank, one pension" rule, retired soldiers of the same rank and length of service will receive the same pension, regardless of when they retire. Currently, pensioners who retired before 2006 receive less pension than their counterparts, even their juniors.
The mega announcement comes three days after Rahul Gandhi endorsed it after meeting a delegation of ex-servicemen last Friday.
Prime Minister Manmohan Singh said the subject had been addressed comprehensively and he was confident that "our forces, officers and jawans will welcome the announcement." There are 14 lakh serving and 24 lakh retired military personnel in the country.
Rahul Gandhi is expected to address a rally of ex-servicemen in Uttarakhand on Saturday.
The BJP welcomed the announcement on one rank, one pension for the forces, but party veteran Jaswant Singh, a former defence minister and a retired soldier, raised doubts about its implementation.
"This doesn't fully address the concerns of the forces. The budget helps UPA's politics more than the economy," Mr Singh told NDTV.
The Centre had earlier raised the subsidy cap on cooking gas cylinders from nine to 12, after Rahul Gandhi made an appeal to Prime Minister Manmohan Singh from a Congress party platform.
The decades-old "one rank, one pension" demand has seen many protests by former soldiers; many decorated veterans have returned their medals and some have even gone on hunger strikes to fight for it.