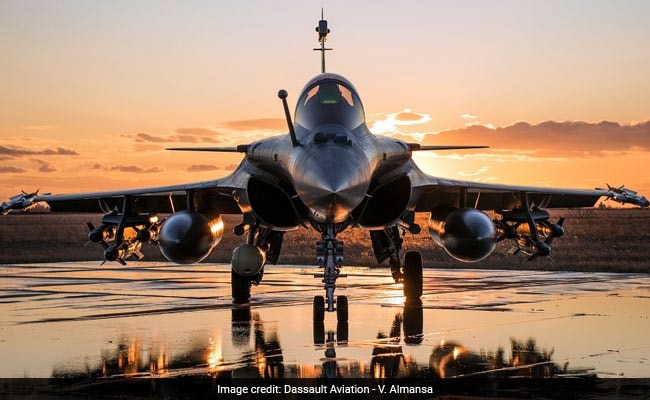 India has missed the deadline for issuing tenders to procure submarines and naval helicopters after approvals for Indian Navy's three major procurement programs lapsed in the last 10 months, according to people with knowledge of the development.
The navy will need begin afresh the process for buying the submarines worth $7.5 billion and helicopters worth $5 billion, they said, asking not to be identified as the information is not yet public. The approvals for procurement, issued by the Defence Acquisition Council, is valid for six months within which the tenders must be issued.
The development is a set back to Prime Minister Narendra Modi's $250-billion military modernization plan to arm the south Asian nation's defense forces with state-of-the-art military hardware at a time when threats from neighbors China and Pakistan are rising. It also delays the government's plan to boost domestic manufacturing of defense equipment as part of Prime Minister Modi's 'Make in India' plan.
The programs were to be taken up under the new 'Strategic Partnership' policy that aims to obtain technologies from foreign vendors and produce military platforms and equipment domestically. New Delhi's defense spending rose by 5.5 percent to $63.9 billion in 2017, placing the country among world's top five defense spenders, the Stockholm International Peace Research Institute said in a report released Wednesday.
"Our inability to make good on critical deficits in all of these areas has been a major impediment in the achievement of operational and strategic objectives," said Abhijit Singh, Head, Maritime Policy Initiative at the New Delhi-based Observer Research Foundation."The government must pursue these projects to their logical end."
India had last month announced a plan to procure 110 combat jets for the Air Force. It wants the winner of the contract to commit to local manufacturing.
The Indian Navy had initiated the process for building the six submarines to augment its depleting fleet in July 2017 and followed it up with two attempts to buy 123 multi-role and 111 light utility helicopters in August 2017. The tenders for the three programs could not be released within the deadline.
(Except for the headline, this story has not been edited by NDTV staff and is published from a syndicated feed.)