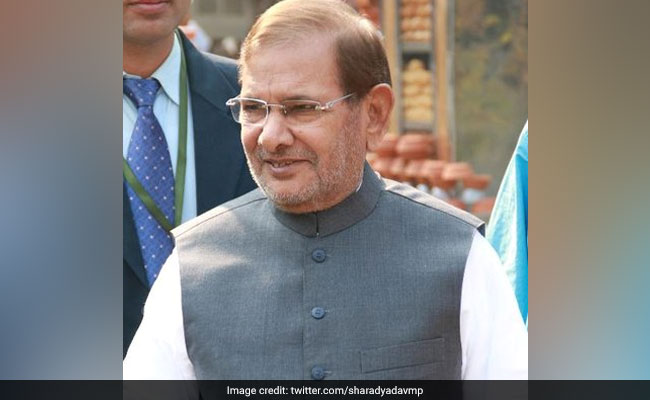 New Delhi:
Bahujan Mukti Party, the political arm of 'Bamcef'- an organisation mostly representing Dalits, will merge with Sharad Yadav's Loktantrik Janata Dal tomorrow.
Arun Srivastava, a close associate of Mr Yadav, said the merger will bring together the two parties working for the poor, backwards and Dalits.
Mr Yadav and BMP chief B L Matang will make the announcement at a press conference tomorrow.
Mr Yadav hopes that the development will boost his fledgling party's prospects at a time when parties opposed to the BJP are working to come together.
He is the patron of Loktantrik Janata Dal, a party formed by the anti-Nitish Kumar faction in the JD(U) after Mr Kumar joined hands with the BJP last year.
The Bahujan Mukti Party (BMP) has been been contesting elections but will little success.