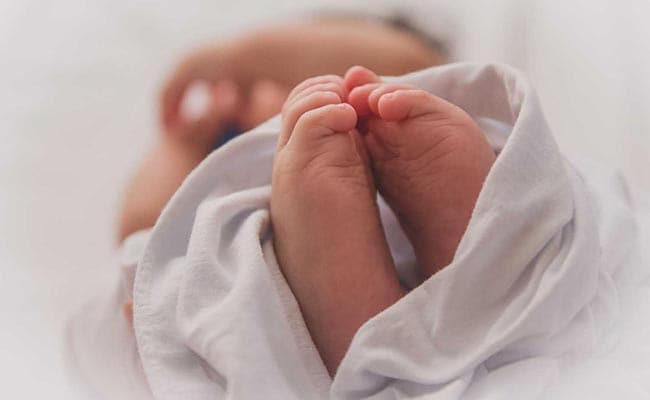 New Delhi:
The wife of a senior resident doctor of the All India Institute of Medical Sciences (AIIMS) in Delhi, who was tested positive for coronavirus, gave birth on Friday night. This is the first baby to be born to a COVID-19 positive mother in Delhi. The mother and the child have been kept in the isolation ward.
The resident doctor, who had also tested positive for the coronavirus, is associated with the physiology department of AIIMS. He is admitted to the new private ward for further evaluation and multiple testing. The doctor, along with his wife and brother, tested positive earlier this week.
Rigorous contact tracing is on after the AIIMS resident doctor said he attended a farewell ceremony at work. With this, eight doctors in Delhi have contracted the highly contagious virus.
On Wednesday, three doctors in Delhi had tested positive -- two of them were from the Safdarjung hospital, which is located just opposite AIIMS. The other doctor was from the Sardar Vallabh Bhai Patel Hospital.
One of the Safdarjung doctors, a third-year post-graduate student of the biochemistry department, had just returned from Dubai.
AIIMS has turned its sprawling Trauma Centre, just a kilometre from the hospital located in south Delhi, into a dedicated unit to treat COVID-19 patients.
The doctors said given the lockdown, the number of trauma patients has reduced significantly.
Sixty-eight people have died in India after being infected with novel coronavirus or COVID-19, the Union Health Ministry said today, as the country recorded highest number of cases (601) and deaths (12) in the last 24 hours. The fresh cases take the total to 2,902.
The unprecedented spike in the number of cases across India over the last week has been linked to the controversial religious gathering held by Islamic group Tablighi Jamaat in south Delhi in March.
World
Coronavirus has spread to 188 countries. The total confirmed cases worldwide are 54,07,922 and 3,45,056 have died; 28,94,274 are active cases and 21,68,592 have recovered as on May 25, 2020 at 8:54 am.
India
In India, there are 1,38,845 confirmed cases including 4,021 deaths. The number of active cases is 77,103 and 57,721 have recovered as on May 25, 2020 at 8:00 am.
State & District Details
State
Cases
Active
Recovered
Deaths

50231 3041

33996 1787

14600 1196

1635 58

Sri Potti Sriramulu Nell*

165

2823 66

911 19

1856 47

56

2089 130

1393 84

654 46

42

66 11

47 8

19 3

0

16277 765

7842

8324 833

111 8

847 52

322 46

521 6

4

252 38

185 35

67 3

0

Jayashankar Bhupalapally

5

1854 41

711 12

1090 25

53 4

1336 67

779 14

550 53

7

6665 294

2967 144

3408 141

290 9

14056 392

6786 120

6412 243

858 29

7028 286

3017 221

3848 62

163 3

1184 53

403 38

765 15

16

6268 251

2569 113

3538 132

161 6

13418 508

6617 205

6540 273

261 30

378 49

319 49

55

4

1

1

0

0

2587 207

1872 156

702 49

13 2

3667 208

2056 147

1339 58

272 3

North And Middle Andaman

1

33

0

33

0

41 15

29 13

12 2

0

1

0

1

0

1

1

0

0

2

2

0

0

370 20

218 13

148 7

4

191 2

26

165 12

0

52 3

9 3

43

0

1621 52

791 17

809 35

21

203 18

137 16

63 2

3

Shahid Bhagat Singh Nagar (Nawanshahr)

78

2060 15

122

1898 28

40 1

317 73

256 70

58 2

3 1

32 3

28 3

4

0

238 13

49 6

186 7

3

0

0

0

0

14

1

12

1

1

0

1

0

0

0

0

0