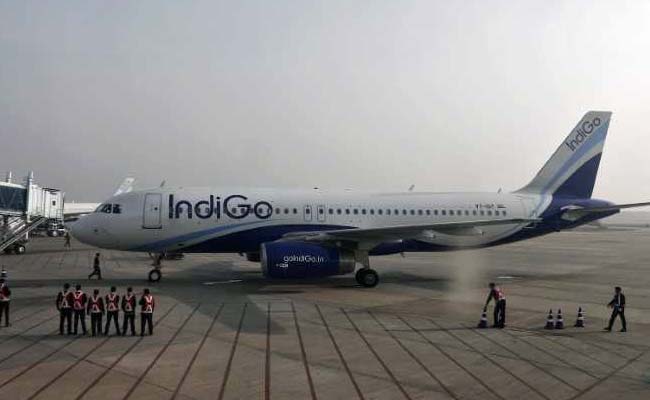 New Delhi:
IndiGo today said it will resume flight services from May 4 in a phased manner.
The airline's statement comes after Prime Minister Narendra Modi announced today that the COVID-19 lockdown has been extended till May 3.
"Initially, starting with a slightly curtailed capacity, the airline will increase the operating capacity over the subsequent months, also reopening selected international flights, depending on the existing international travel guidelines," the airline said in its press release.
"In its endeavour to reconnect critical air corridors post the lockdown, IndiGo, India's leading airline, will resume flight operations from May 4, 2020," it added.
World
Coronavirus has spread to 188 countries. The total confirmed cases worldwide are 3,33,53,558 and 10,01,643 have died; 92,00,835 are active cases and 2,31,51,080 have recovered as on September 29, 2020 at 9:10 am.
India
In India, there are 61,45,291 confirmed cases including 96,318 deaths. The number of active cases is 9,47,576 and 51,01,397 have recovered as on September 29, 2020 at 8:00 am.
State & District Details
State
Cases
Active
Recovered
Deaths

1351153 11921

265455

1049947 19932

35751 180

Sri Potti Sriramulu Nell*

296

681161 5487

63116

612300 7210

5745 37

582458 6892

104067

469750 7509

8641 59

32396 438

4917

27072 612

407 6

586397 5589

46306

530708 5554

9383 70

179922 4538

57957 1171

121268 3347

697 20

108458 3725

33044 1383

74537 2313

877 29

Jayashankar Bhupalapally

9

189283 2072

29477

158690 2259

1116 9

212609 3235

34211

177585 4014

813 16

124166 1957

21912

100012 2441

2242 35

134461 1404

16689 56

114344 1336

3428 12

130971 2112

20043 343

109472 1754

1456 15

125412 1630

15670

108411 2421

1331 24

390875 3790

53953

331270 5382

5652 58

273098 1984

27123

240703 4052

5272 37

173629 3644

30662 1312

142300 2320

667 12

2896 25

698 6

2164 18

34 1

179832 1130

12664

166276 1289

892 4

250580 3155

25899 176

219844 2923

4837 56

North And Middle Andaman

1

3803 9

168

3582 29

53

26685 285

5014

21156 508

515 2

9332 328

2725 230

6592 97

15 1

5957 11

1002

4938 50

17 1

3012 10

133

2877 29

2

81417 1508

12126

68603 1806

688 9

25353 432

5874 185

19203 244

276 3

4152 49

1030 17

3064 32

58

73014 824

17601

54267 1408

1146 14

14457 266

3650

10627 268

180 5

Shahid Bhagat Singh Nagar (Nawanshahr)

99

111375 1269

17746

90345 2033

3284 46

47502 457

10066

36856 1184

580 6

10477 178

2431 72

7982 106

64

11678 125

2200

9325 222

153 6

5362 60

1448

3868 89

46 3

1958 50

499

1459 86

0

0

0

0

0
(Except for the headline, this story has not been edited by NDTV staff and is published from a syndicated feed.)