New Delhi:
India reported 16,051 new COVID-19 cases and 206 related deaths yesterday. Currently, there are 2,02,131 active cases in the country while the recovery stands at 98.33per cent. The daily positivity rate was at 1.93 per cent. India's Covid recovery tally increased to 4,21,24,284 with 37,901 recoveries in 24 hours prior to yesterday's update.
On Sunday, Mumbai and Delhi reported 167 and 570 new cases respectively. Delhi also reported four more related deaths.
Over 175.46 crore doses have been administered across the country so far, according to the Co-WIN dashboard. Of these, 1.79 crore were booster doses.
Here are the LIVE Updates on coronavirus cases in India:
Get NDTV UpdatesTurn on notifications to receive alerts as this story develops.
Australia Reopens Borders For Fully-Vaccinated Indian Travellers
Tourism Australia on Monday said the country has opened its borders for all categories of fully-vaccinated Indian travellers for quarantine-free travel.

Australia will be welcoming back travellers from India with borders now open for quarantine-free travel, for fully-vaccinated visa holders pre-Covid, Tourism Australia said in a statement.

In 2019, Australia welcomed almost 4,00,000 visitors from India and was the sixth most-valuable market for spending, contributing over AUD 1.8 billion.
Mumbai Records 96 Covid Cases, Lowest In 10 Months
Mumbai on Monday reported 96 new COVID-19 cases, the lowest single-day rise after April 17, 2020, and one fatality due to coronavirus infection, the city civic body said.
With the addition of fresh cases, the tally of infections in Mumbai rose to 10,55,657 and the COVID-19 death count to 16,476, a Brihanmumbai Municipal Corporation (BMC) bulletin said.

Generally, the city reports fewer cases on Mondays due to less number of tests conducted on Sundays.
Coronavirus LIVE Updates: Ladakh Adds 34 Fresh Covid Cases
Ladakh reported 34 fresh COVID-19 cases, taking the overall caseload in the Union Territory to 27,835 while the active cases gone down to 341 on Monday. Since the coronavirus outbreak in 2020, the Union Territory has recorded 228 Covid-related deaths -- 168 in Leh and 60 in Kargil, they said. There was no death reported from Ladakh on Sunday.
Coronavirus LIVE Updates: Andaman & Nicobar Records 4 New COVID-19 Cases
The COVID-19 tally of Andaman and Nicobar Islands rose to 10,005 on Monday as four more people tested positive for the infection, a health bulletin said. Two new patients have travel history, while two other infections were detected during contact tracing, it said. The Union territory now has 30 active cases, while 9,846 people have recovered from the disease so far, including 13 in the last 24 hours, the bulletin said.
Coronavirus LIVE Updates: Arunachal Logs 9 New Covid Cases
Arunachal Pradesh reported nine new COVID-19 cases on Monday, taking its tally to 64,279. Of the fresh cases, two each were detected in the Capital Complex Region and Tawang, and one each in Lohit, Longding, Namsai, Lower Subansiri and Tirap districts.
Coronavirus LIVE Updates: Mizoram Reports 519 Covid Cases
Mizoram reported 519 new COVID-19 cases in the last 24 hours. According to the health bulletin, with the new cases, the number of active cases stands at 9919.
The number of total COVID cases now stands at 206319.
The positivity rate stands at 27.12 per cent.
The death toll has reached 643.
Omicron Cases Declining, But WHO Warns Against Sub-Variant BA.2
The Omicron variant, which led the third wave of the coronavirus pandemic, is slowing down across the world. Many countries are removing the strict restrictions put in place to check the spread of the infection. But, a World health Organization (WHO) official has raised a fresh concern related to an Omicron sub-strain.
"The virus is evolving and Omicron has several sub-lineages that we are tracking. We have BA.1, BA.1.1, BA.2 and BA.3. It's really quite incredible how Omicron, the latest variant of concern has overtaken Delta around the world," Maria Van Kerkhove, Covid-19 technical lead at the WHO, said at a briefing on Thursday. The video was posted on Twitter by the WHO.
India Covid-19 Update
175.46 cr vaccine doses have been administered so far under Nationwide Vaccination Drive

India's Active caseload currently stands at 2,02,131

Active cases stand at 0.47%

Recovery Rate currently at 98.33%

37,901 recoveries in the last 24 hours increases Total Recoveries to
4,21,24,284

16,051 new cases recorded in the last 24 hours

Daily positivity rate (1.93%)

Weekly Positivity Rate (2.12%)

76.01 cr Total Tests conducted so far; 8,31,087 tests conducted in the last 24 hours

Deaths reported in last 24 hours : 206
Despite "Zero Covid" Policy, Cases Rapidly Rise Across Chinese Cities
The Covid cases in China's many provinces and cities including Heilongjiang have been rising despite Beijing's claim of "Zero COVID-19 Policy" in the country.
According to media reports, the COVID-19 outbreak in Beijing, Heilongjiang and several other cities is still not under control, while the infection cases in nine cities - Shenzhen, Guangzhou, Yunfu, Huizhou, Heyuan, Meizhou, Baise, Nanning and Shaoyang -- and inside three southern provinces of China -- Guangdong, Guangxi and Hunan -- is growing at a rapid rate.
Hospital Crisis In Hong Kong Amid Worst Covid Outbreak
Hong Kong is in the throes of its worst-ever coronavirus outbreak, as residents are suddenly confronted with a severely overstretched healthcare system and a tightening of restrictions even as much of the world opens up.
UK's Boris Johnson Set To Scrap Covid Restrictions
British PM Boris Johnson will on Monday set out plans to scrap coronavirus restrictions as part of a "living with COVID" strategy that aims to achieve a faster exit from the pandemic than other major economies. As Hong Kong builds isolation units and Europe retains social distancing and vaccine rules, Johnson will announce the repeal of any pandemic requirements that impinge on personal freedoms, a day after Queen Elizabeth tested positive for the virus. (Reuters)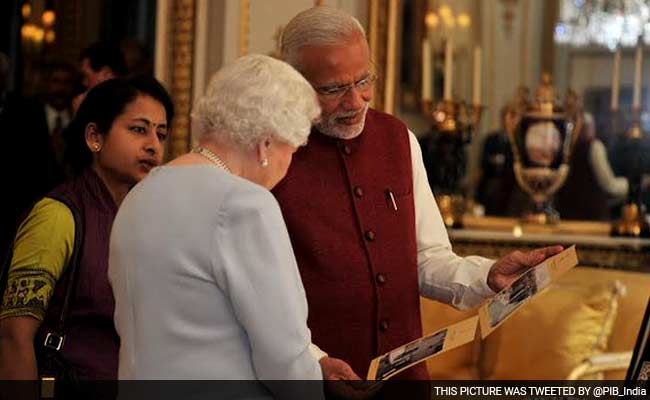 PM Modi Wishes UK's Queen Elizabeth Speedy Recovery From Covid
Prime Minister Narendra Modi on Sunday wished a speedy recovery to Britain's Queen Elizabeth II from Covid-19. Quoting a tweet by British Prime Minister Boris Johnson, PM Modi said in a tweet, "I wish Her Majesty Queen Elizabeth a speedy recovery and pray for her good health." Read here.