Bhopal:
Highlights
Nearly 1,200 party functionaries in Malwa region threaten to quit party
Many of them seen to be close to Meenakshi Natrajan, a key party leader
But Kamal Nath says he is confident the party leaders can be pacified
Rahul Gandhi's visit to Mandsaur on the first anniversary of the death of farmers in police firing was seen as a smart political move. It would have helped the Congress reinforce its narrative around what it says is the ruling BJP's failure to address problems faced by farmers and also soft launch the party's campaign for Madhya Pradesh's assembly elections scheduled for later this year.
But before the Congress preps for an offensive against the Shivraj Singh Chouhan government, Rahul Gandhi's party is finding itself on the back foot after nearly 1,200 party functionaries in the Malwa region threatened to quit the party on Saturday. Many of them are seen to be close to Meenakshi Natrajan, 44, a former Lok Sabha member who was once seen to be part of Mr Gandhi's youth brigade that he led.
Ms Natrajan has declined to speak about party matters but is said to be pretty unhappy at the appointment of Rajendra Singh Gautam as a member of the state congress's coordination committee for the assembly elections headed by Digvijaya Singh. Word is that she has also
quit the state's manifesto committee in protest
.
The rivalry with Mr Gautam goes back to 2009 when Ms Natrajan had made her debut in electoral politics from Mandsaur Lok Sabha constituency. Rajendra Singh Gautam had campaigned against her and eventually also contested as an independent candidate. He lost his security deposit and was expelled from the party for six years.
Congress leaders said it was an irony that an appointment to the coordination committee had provoked such a sharp reaction, particularly because the panel's key mandate is to bridge differences.
Digvijaya Singh this week announced an "Ekta Yatra", or unity march, through the state this month-end.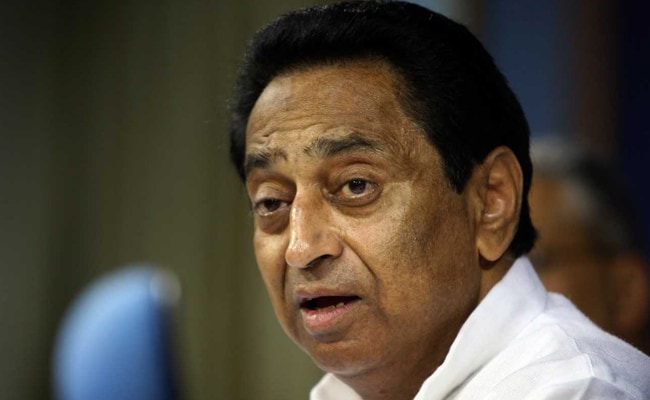 "Our main aim is to resolve differences, if any, among the workers and the politicians at the district level," he declared.
Madhya Pradesh Congress chief Kamal Nath says he is confident that the party leaders can be pacified before Rahul Gandhi's visit.
"I have spoken to Meenakshi Natrajan, she is one of our respected politicians. After listening to everyone, we will arrive at a solution. These are minor issues, someone's name in one committee, this keeps happening," he said.
The BJP, however, didn't spare the Congress.
Rahul Kothari, BJP spokesperson said the Congress appears headed for a clear defeat, given how the series of resignations had started after the formation of committees and how Rahul Gandhi's visit on the death anniversary of the farmers was essentially a gimmick. "The next time, he will be coming for the anniversary of Congress defeat," he said.