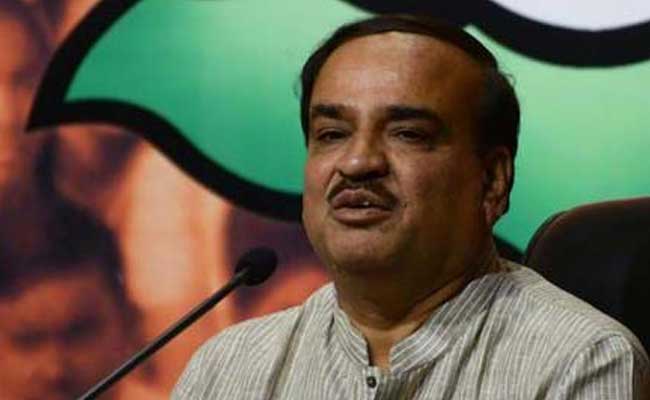 New Delhi:
Attacking the Congress for stalling parliament proceedings for fourth day in a row, Union Parliamentary Affairs Minister Ananth Kumar today said the Opposition was running away from debate fearing "skeletons of banking scam of yesteryears could tumble out of its closet".
He said the Centre had been ready for discussion on the banking irregularities in both Houses of parliament from day one, but the Congress kept changing its stand and sought debates under different rules.
Mr Kumar said the opposition party was "scared and helpless" after witnessing a series of election defeats in some states.
"Congress is not ready for debate because it is scared that many skeletons of banking scam of yesteryears could tumble out of its closet. Therefore, they are running away," he told reporters.
"We are ready to discuss from day one, which they did not expect from us. The banking irregularities, if anything had happened, must have took place during the Congress time. Congress leaders are linked with the Mehul Choksi and Nirav Modi case," he alleged.
The Union minister said the Congress had become "intolerant" towards parliament, democratic process, people's mandate and even BJP's victory.
Congress was ready for discussion in parliament before its president Rahul Gandhi returned from his Italy trip. Now, it has changed its stand and putting pressure to debate the issues under a different rule, he said.
"The reason for this is their defeat in the recent polls in Gujarat, Himachal Pradesh, Meghalaya and Tripura among others," the BJP leader said.