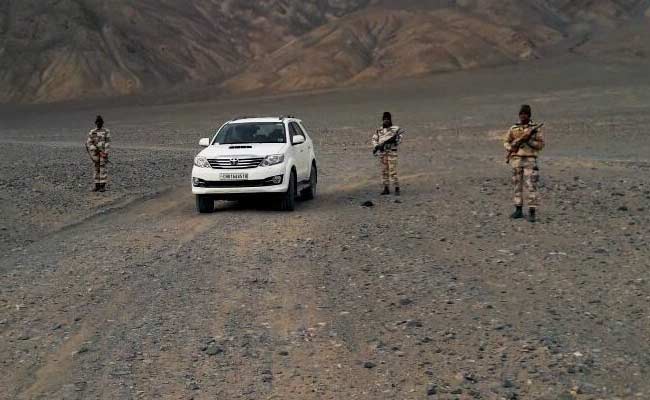 Kolkata:
Claiming that China has "apologised" for breaching Indian territory in Arunachal Pradesh's Tuting area during road construction, GOC-in-C, Eastern Command, Lt Gen Abhay Krishna on Monday said the Chinese would not try such misadventures again as the footprint of the Indian Army is everywhere.
"We marked the ground and told them that they cannot go beyond this, as it is Indian territory. They understood and apologised. They said it might have been a mistake by the people on the ground and that it won't happen again," Lt Gen Krishna said during the Army Day celebration here.
"Every area cannot be so well prepared. Arunachal is a huge state. But we have our foot prints everywhere. I am sure that they would not attempt such misadventures in the future," he claimed.
Lt Gen Krishna said India has shown a lot of maturity by returning the road building equipment to China.
"I have to say that we are a very matured nation. So we returned the equipment after a few days when they came back and negotiated," he said.
The officer said infrastructure in all the places cannot be perfect as Arunachal is a big state but that does not stop the army personnel from monitoring those places.
"We do not need roads to reach everywhere. We are trained in that way to pass through the jungles and mountains. So all these areas are under our surveillance," Lt Gen Krishna said.
"Some areas are under surveillance regularly. some are under surveillance periodically depending on what we visualise or anticipate," he said.
He also said the army conducts several joint patrols with the Indo-Tibetan Border Police along border areas.
"As far as safeguarding the territorial integrity is concerned, there is no set pattern that emerges every day. Every day is a new challenge for us. But it is difficult to quantify if there is an increase or decrease in patrolling," he added.