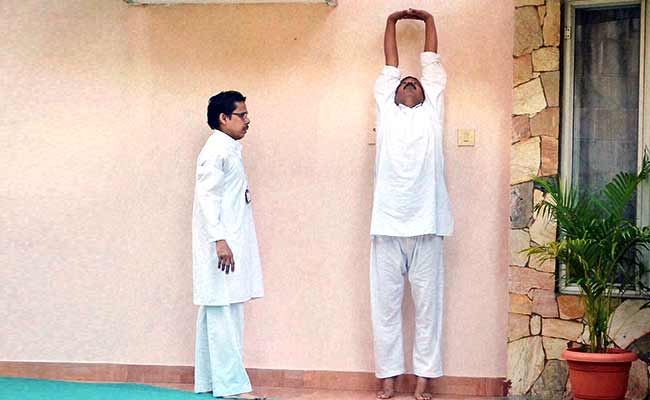 Bengaluru:
Delhi Chief Minister Arvind Kejriwal, who is being treated at Jindal Nature Cure Institute near Bengaluru for chronic cough and asthma-related problems, will be discharged tomorrow.
"The Delhi Chief Minister who was admitted on March 5 for chronic cough and asthma-related problems will be discharged from the institute by 2 pm tomorrow," Dr Babina Nandakumar, Chief Medical Officer at Jindal Nature Cure Institute, told PTI in Bengaluru.
She said said Mr Kejriwal would undergo all naturopathy treatment, beginning from 5 am to about afternoon and thereafter he would head to Kempegowda International Airport at 2 pm.
She said Mr Kejriwal has been detoxified to a large extent and his entire system is rejuvenated.
"His current sugar level is, fasting at 90mg/dl and post prandial at 130mg/dl and his medication has been reduced to 30 per cent compared to at the time of his admission to this institute," she said.
Mr Kejriwal has been advised a strong follow up for his lifestyle modification, dietary changes and daily practice of prescribed yogasana, pranayama and kriya.
The Delhi Chief Minister also has been advised to follow a naturopathic way of life so as to lead a normal healthy life, she said.
The doctor said they had to treat Mr Kejriwal's chronic cough rather differently inspite of initiating traditional nature cure treatments comprising hydrotherapy, massages, packs and mud therapy, along with yoga and diet therapy.
"A whole lot of detoxifying treatments were introduced from naturopathy, yoga therapy, diet and their immediate effects were clearly evident," she said.