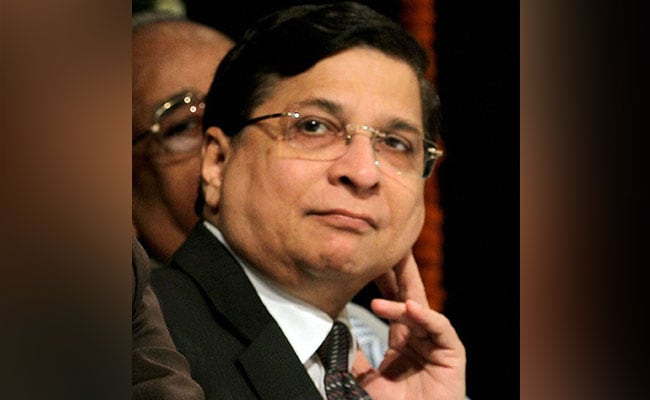 Highlights
Shanti Bhushan said a panel of senior judges should be assigning cases
He has asked the top court to lay down new rules for allocation of cases
He has also said his petition should not be heard by the Chief Justice
New Delhi:
Chief Justice of India Dipak Misra's status as "Master of the Roster" in charge of assigning cases has been challenged in the Supreme Court just after a political move towards impeachment of the top judge in parliament flopped. Former Law Minister Shanti Bhushan has said that the power to assign cases must be given to a collegium or panel of senior judges.
Shanti Bhushan has also said his petition should not be heard by the Chief Justice and that it should be taken up by three most senior judges.
The senior lawyer has asked the Supreme Court to lay down new rules for the allocation of cases.
In January, four most senior judges after Chief Justice Dipak Mishra went public with their criticism of the way sensitive cases were allocated. The immediate trigger for the unprecedented act of judges calling a press conference was the case involving Justice BH Loya, who died in 2012 of a cardiac arrest, at a time he was deciding on charges against BJP president Amit Shah.
The case was allotted to a judge who was number 10 in the Supreme Court pecking order. Upset, the senior judges implied that the Chief Justice was abusing his position as "master of the roster".
Shanti Bhushan's petition refers to "extremely disturbing trend of listing matters subjectively and selectively" and "serious erosion of independence of the judiciary in deciding matters objectively and independently".
Earlier this week, opposition parties failed to unite and throw their weight behind an impeachment motion against the Chief Justice.
For an impeachment motion against the Chief Justice of India, signatures of 100 MPs are needed in the Lok Sabha. In the Rajya Sabha, 50 signatures are needed.