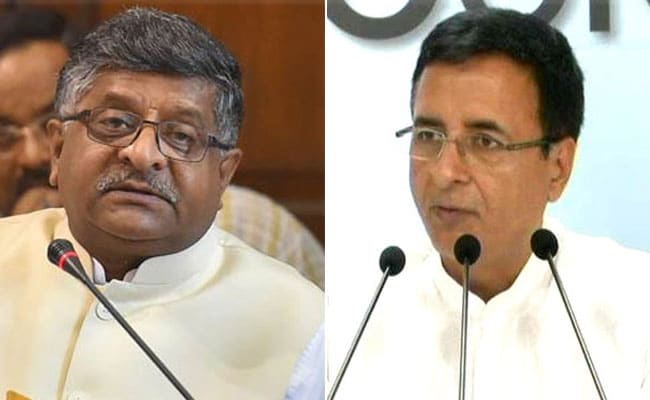 New Delhi:
Facebook is facing surging scrutiny in Europe and the US over allegations that London-based Cambridge Analytica, a political consultancy firm, illegally accessed what users shared, to build profiles on American voters. This was later used to aid Donald Trump's election as US President in 2016 and the Brexit campaign among others. Both BJP and Congress have accused each other for using the services of the firm to collect data and manipulate elections in India.
Mark Zuckerberg has apologised for the Facebook Data Leak involving Cambridge Analytica on his timeline.




Here are the updates on the Facebook data scandal: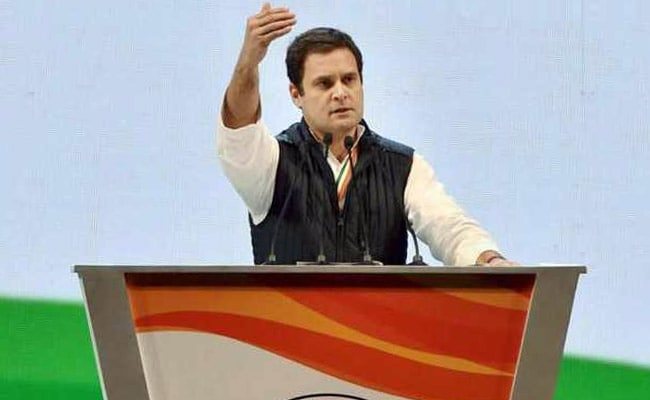 Cambridge Analytica Behind Rahul Gandhi's 'Gabbar Singh Tax' Jibe, Minister Implies
"Rahul Gandhi's entire social media campaign has been managed with the help of Cambridge Analytica & they have had meetings also," Law Minister Ravi Shankar Prasad alleged.
"This company is known for aggressive, fake news, below standard campaign. Do I need to record before you the language of Rahul Gandhi, Gabbar Singh Tax and the whole social media campaign?"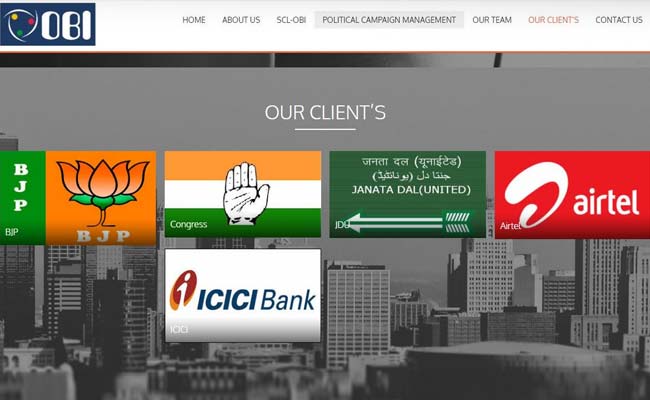 Facebook Data Leak: BJP, Congress Deny Links To Cambridge Analytica, Records Show Otherwise; Ovleno Website Suspended
BJP and Congress have accused the other of illegally harvesting data to manipulate elections. Although both have denied any involvement with Cambridge Analytica, the website of the Indian affiliate of Cambridge Analytica, Ovleno Business Intelligence (OBI), mentions the BJP, Congress and JD(U) as their clients.
OBI is run by JD (U) leader KC Tyagi's son, Amrish Tyagi. The website has since been suspended.
Mark Zuckerberg took to his Facebook account to apologise for the data leak. He wrote, "We have a responsibility to protect your data, and if we can't then we don't deserve to serve you. I've been working to understand exactly what happened and how to make sure this doesn't happen again... I promise you we'll work through this and build a better service over the long term."


Attacking the Congress over its involvement with the political consultancy firm, Law Minister Ravi Shankar Prasad said Congress used Cambridge Analytica in Gujarat Polls. Rahul Gandhi should stop politicising the killing of 39 Indians in Iraq, he added.
The controversy over Facebook, illegally harvesting data to manipulate US elections, hit home on Wednesday when Union Law Minister accused the Congress of engaging Cambridge Analytica, a political consultancy firm, to manipulate elections in India. "T­­his is not just a question of Congress party's association with a rogue data analysis firm but it is a question of free and fair elections in India and democratic values of our country," Ravi Shankar Prasad said.

In a quick rebuttal, Congress' Randeep Surjewala accused the law minister of lying to divert the country's attention from other issues plaguing the government.

Congress president Rahul Gandhi also hit back at the government for "inventing" stories involving Congress' and data theft to divert attention from the killing of 39 Indians in Iraq.