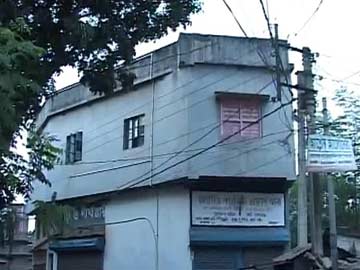 Burdwan:
The Burdwan blast and its aftermath - arrests and searches at madrasas - have given rise to concerns in the state, prompting Chief Minister Mamata Banerjee to say criminals must be punished but a community cannot be branded. But as the unease mounted with back-to-back rallies in Burdwan by the Jamiat Ulema-e-Hind and the BJP, the city's Muslim professionals met today to voice their concern.
"One incident has happened, you judge it. Take action against those behind it. If someone has committed a crime, take action a thousand times. But you cannot blame the whole community and say it is doing bad work. We are constitutionally a secular country," the chief minister said on Tuesday.
But the matter has become a flashpoint between the Jamiat, which held a rally in Burdwan on Monday and the BJP which followed suit the day after.
"No madrasa in India is anti-national. No Muslim in India is anti-national," said Jamiat's Sidiqullah Chowdhury. "The ones who come from outside are anti-nationals. Indian Muslims or madrasas are not terrorists."
But BJP's Debi Prasad Mallik said, "All unrecognised madrasas have to be shut down."
Today, members of Burdwan's Muslim - 133 professionals - society met to voice their anxiety about the growing unease.
Syed Tanveer Nasreen, Associate Professor at Burdwan University, said, "The people associated with the blast were Muslims and there has been a little sense of unease in the Muslim community and there is a feeling that people are looking at us strangely."
Retired professor Shahidul Haque added, "The community in general should not be targeted as terrorist." Asked if that was happening, he said, "No but there are apprehensions."