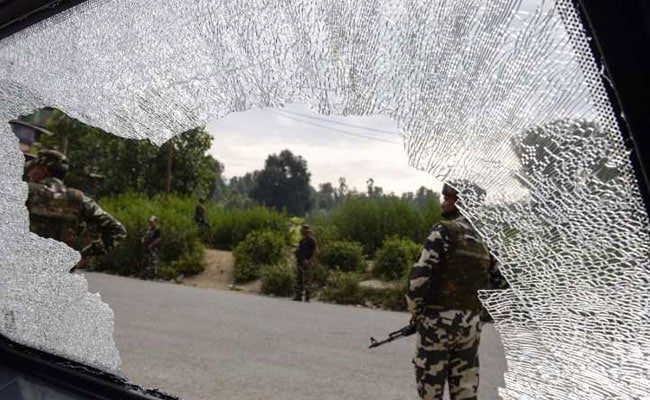 Mumbai:
Doctors at the J J Hospital here have removed a bullet from the body of a woman who survived the terrorist attack on the Amarnath pilgrims in Jammu and Kashmir earlier this week.
In the attack, in which eight pilgrims were killed, Chhaya Meher had sustained injuries and was hit by a bullet.
"The operation to remove the bullet from her right forearm was successful. She also had a bone fracture in the forearm which was also fixed. She will remain in the hospital till the time the bullet wound gets healed. She will have to be in the hospital for around 2-3 weeks more," said Eknath Pawar, head of the orthopaedic department, JJ Hospital.
With Meher showing signs of recovery, doctors have permitted her kin and other visitors to meet her.
Maharashtra minister for medical education Girish Mahajan today met Meher.
"She was earlier under a shock and we were worried because of her condition," said her son, Nilesh.
Nilesh had lost his mother-in-law in the same attack. Meher was airlifted and taken to Surat. She was taken to Dahanu and on Wednesday she was brought here to carry out the operation, a senior state government official said.
Earlier, on July 10, terrorists attacked a bus carrying pilgrims in which eight people were killed.
(This story has not been edited by NDTV staff and is auto-generated from a syndicated feed.)