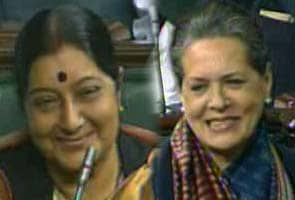 New Delhi:
As part of his Union Budget, Finance Minister P Chidambaram said today that India will set up a special Public Sector Unit bank solely for women, and to support businesses run by women.
The Finance Minister said he proposes a 1000-crore initial capital for the bank, which will have only women employees.
Leader of the Opposition Sushma Swaraj and Congress president Sonia Gandhi were seen thumping the table in approval.
Mr Chidambaram said he expects to get approvals and licenses by October. Smiling, he said all members of Parliament should consider themselves invited to the opening.
The announcement may have pleased parliamentarians, but not everyone was impressed.
"It's the worst idea I have seen anywhere, and in any budget. Why not establish an Islamic bank, SC Bank, ST Bank?" asked Dr Surjit Bhalla, noted economist.
However, Chanda Kochhar, who heads ICICI Bank, disagreed. "Most of the banks in India are run by women, but the proposed bank is for (use italics please) women. The focus seems to be to fund women entrepreneurs and give them encouragement. I don't see anything wrong in that."
She also shared this bottom line. "And if it is an all-women bank, it's going to be very efficient, let me tell you that."