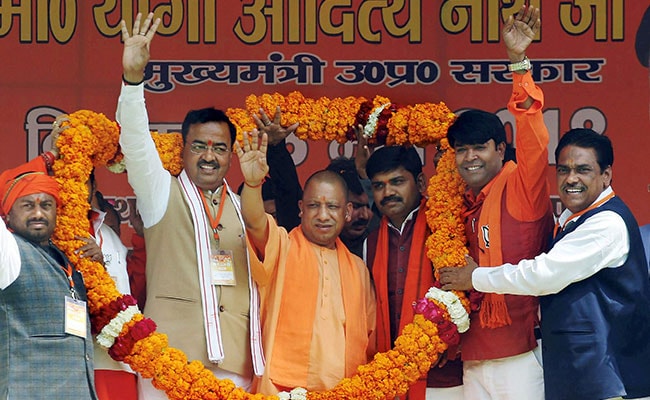 Gorakhpur:
The BJP's good show in the recent assembly polls in Tripura, Nagaland and Meghalaya prompted arch-rivals SP and BSP to come together for the upcoming Lok Sabha bypolls in Uttar Pradesh, Chief Minister Yogi Adityamath said in Gorakhpur on Thursday.
Addressing an election rally, he said, "SP and BSP traded and deceived the feelings of people. This alliance is an alliance of opportunists."
"The state is moving on the way of development and investors are coming to the state for investment. Earlier when they wanted to invest here, the person sitting in the government used to ask for his/her share and how one can think of development wherein the government is thief and corrupt," he said.
"How could one think of development when the person sitting in government was protecting criminals, he added.
The chief minister asked the people to vote for BJP candidate Upendra Shukla.
Bypolls in Gorakhpur and Phulpur Lok Sabha constituencies in Uttar Pradesh will be held on March 11.
The BJP routed the Left in Tripura, and formed government in Nagaland and Meghalaya in alliance with smaller parties.