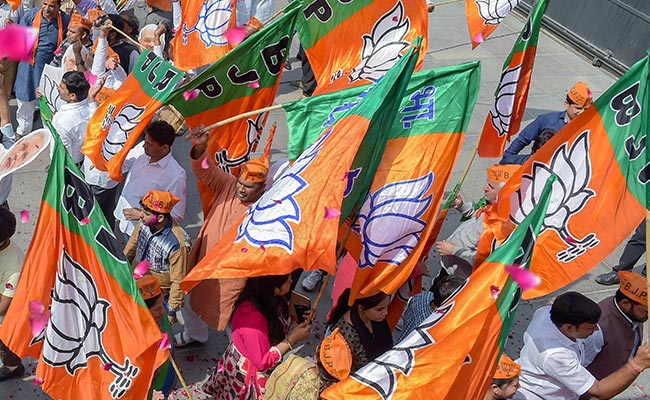 Patna:
Ahead of the Lok Sabha polls, the BJP Wednesday announced that it will embark on an intensive membership drive in Bihar starting later this week during which it would enrol 50 workers for each polling booth area.
Bihar BJP president and MP Nityanand Rai said in a statement that the membership drive will begin on October 27 and continue till October 31.
"It will be ensured that among 50 members for each booth, 10 are women, an equal number from the Scheduled Castes and OBCs and 20 from other social groups," he said.
Mr Rai said BJP was in power in only five states in 2014, when Narendra Modi became the Prime Minister. Since then, the number of states ruled by the party has risen to 15.
"But we are not going to rest on laurels. We believe in ideology and organization unlike our opponents who invoke caste", he said.
"It is our resolve to ensure that the BJP wins more than 300 seats in the Lok Sabha polls and Narendra Modi gets another term as the Prime Minister", he added.