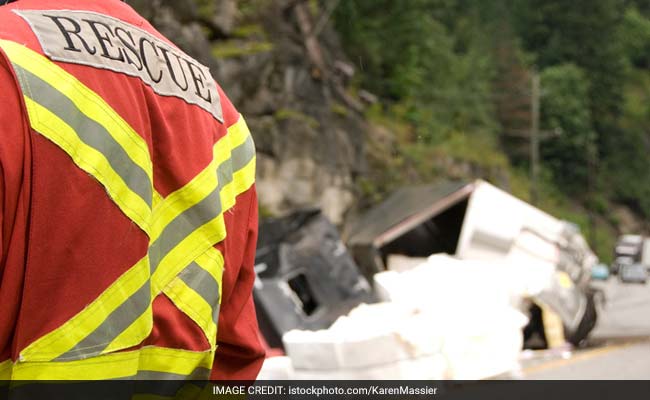 Banda, Uttar Pradesh:
A BJP leader was among three people who were killed in the Hamirpur district in Uttar Pradesh today when their vehicle collided with a private bus, police said.
At least 24 people sustained serious injuries in the accident, they said.
Superintendent of Police, Hamirpur, Ajay Kumar Singh said the accident took place in the Bharua Sumerpur area of Hamirpur in the evening.
Shailendra Shukla (49), regional vice-president of BJP's Kanpur-Bundelkhand region, along with two others died on the spot, he said.
The injured have been hospitalised, Mr Singh added.
Uttar Pradesh BJP chief Mahendra Nath Pandey has expressed grief over the demise of Shailendra Shukla, a party spokesperson said.