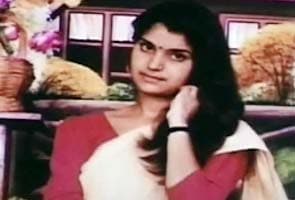 Jodhpur:
The Central Bureau of Investigation (CBI) today presented before a Jodhpur court its second chargesheet in connection with the death of Bhanwari Devi, a trained midwife and nurse, who went missing in September last year. Here are the top 10 developments in the case:
1)
In its new chargesheet, the CBI has charged former Rajasthan minister Mahipal Singh Maderna and the others accused variously with murder, abduction, conspiracy to murder and destruction of evidence. The chargesheet is a 97-page document and was brought to the designated court by the CBI in two cartons and a big tin box full of paper.
2)
The chargesheet filed today claims that Malkhan Singh's sister, Indira Bishnoi, convinced Bhanwari to record a sex CD with Mr Maderna, who was then Rajasthan's Minister for Water Resources. The CBI says Ms Bishnoi allegedly wanted to disgrace Mr Maderna, so that her brother could pitch for the minister's post. Bhanwari, the investigating agency says, instead began blackmailing Mr Maderna with the CD of the two of them together. Malkhan Singh, the CBI says, stole the CD from Bhanwari Devi's house and distributed copies among journalists, who made it public. Now, the CBI chargesheet says, there were two men fed up of meeting Bhanwari Devi's demands: Mr Maderna, who was being blackmailed, and Malkhan Singh, who the CBI claims, is the father of Bhanwari's youngest child and was constantly being asked for money by her. So, says the CBI, the two political rivals, plotted together to get rid of Bhanwari Devi.

3)
Mr Maderna was forced to resign after Bhanwari Devi disappeared in September 2011 amid reports that she was blackmailing him with a CD that showed them together. He was arrested along with Malkhan Singh, a Congress MLA, who allegedly had an affair with Bhanwari before he introduced her to Mr Maderna.
4)
In January 2012, nearly four months after Bhanwari Devi's disappearance, the remains of her body were found at Jaloda village near Jodhpur. The CBI found a pit where her corpse had been set on fire; some remains were thrown into a canal nearby. Divers recovered burnt bones, a broken locket, a toe-ring, a tooth. Also found nearby - the bat that was allegedly used to smash her skull. This gory map of the crime-scene formed the basis for the CBI's new chargesheet.
5)
In its first chargesheet filed in the case in December 2011, the CBI had not specified the charges against Mr Maderna. At that time, Bhanwari's murder had not yet been established. So the chargesheet dealt with her abduction and possible rape as alleged by her husband Amarchand. The agency had then said that it was investigating the ex-minister's role.
6)
Mr Maderna and Malkhan Singh are currently lodged in a Jodhpur jail. Earlier this week, the CBI had said that they should be moved into separate prisons as they were trying to influence witnesses. Calling it a "serious allegation", the Rajasthan High Court has asked the state government to take action on it by March 2.

7)
Along with the two former Congress leaders, 14 other people have been arrested in connection with the case in recent months. They include a gang of paid assassins, and others who reportedly helped them destroy evidence.
8)
Among those arrested is Bhanwari's husband, Amarchand, who originally fought in court to have her case handed over to the CBI. He also campaigned for Mr Maderna to be investigated for rape and murder. He was arrested after he allegedly attempted to escape from the CBI questioning centre in Jodhpur. The agency contended that he did not cooperate during questioning and hence was taken into custody. The CBI later claimed that its probe has found that he too was part of the murder plan and was offered Rs 10 lakh to be part of the conspiracy.
9)
Also in jail in connection with the murder case are Sohanlal and Shahabuddin - the two men were allegedly hired to kidnap Bhanwari Devi from a bus and kill her. Bishna Ram and Kailash Jakhar were assigned to get rid of her corpse, according to the CBI. The team had reportedly been identified and assimilated by Sahi Ram, known to be a close aide of Mr Maderna.
10)
Bhanwari Devi's three children - two daughters and a son - are surviving on the meager pension of their 70-year-old grandmother Pooni Devi. The oldest of the three, 18-year-old Sahil, has practically stopped going to college as he has to frequently visit courts and police stations in connection with the case. Bhanwari's elder daughter, Ashwini, 15, has been rusticated from school after three months of absence. Her youngest daughter Suhani is reportedly entangled in a paternity suit.