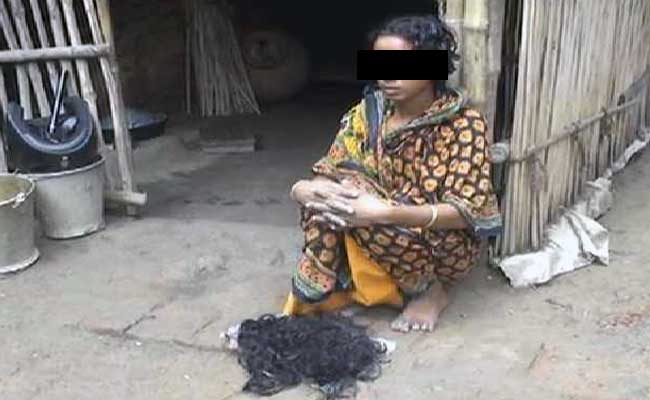 Murshidabad:
A woman accused of having an affair was dragged out of her home in Bengal's Murshidabad on Sunday and humiliated by a group of 50 villagers who ordered her husband to chop off her hair.
A "Salishi Sabha" - Bengal's version of a khap panchayat or self-appointed village court - earlier had the 30-year-old woman beaten 108 times with a bamboo stick. A young man volunteered to administer the thrashing.
The woman's husband was also beaten.
Seven people have been charged and three of them have been arrested, say the police.
The kangaroo court had demanded a fine of Rs 6,000 and refused to accept the couple's request for time.
The "sabha" asked the husband to cut off her hair instead. A few villagers barged into her house and pulled her out.
The woman sat quietly, terrified as her husband cut off her hair while scores of villagers watched.
Facing threats, the couple didn't report the incident. The police found out on Wednesday.
Married for 14 years, the woman allegedly left for Durgapur with a man from a neighbouring village and one of her three children on October 2. She returned seven days later, allegedly because the man refused to marry her.
A "Sabha" was called hours after the woman's return.