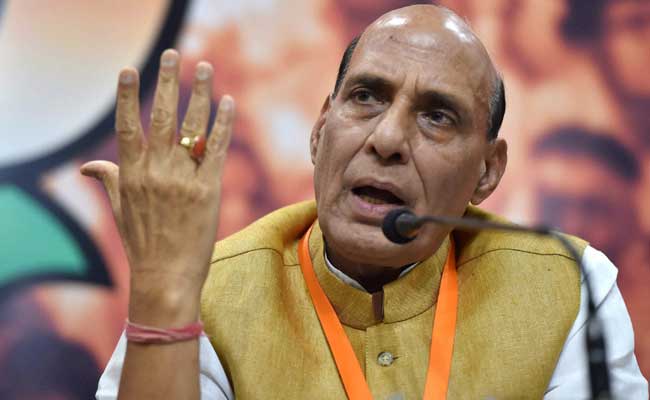 Garbeta, West Bengal:
Union Home Minister Rajnath Singh today said infiltration is on in Bengal and the state government has "failed" to check it.
"Infiltration is taking place from Bangladesh and the state government has failed to check it. The state's border with Bangladesh will be sealed and infiltration checked if BJP is voted to power in Bengal," he said at an election meeting.
"If voted to power, we will also change the situation in Bengal," Mr Singh said, adding the situation has "improved" in states where BJP is in power.
Stating that a corruption-free and transparent administration is required in Bengal, Mr Singh said after NDA government came to power in Delhi steps taken by the prime minister have benefited the poor.
"The poor people in the country have opened their bank accounts and the subsidies they get go directly to their accounts," he added.
The polling for second part of the first phase in Bengal will be held on April 11.