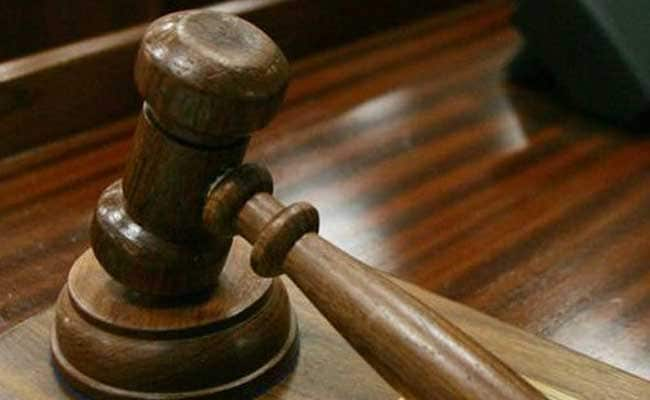 NEW DELHI:
In a big step to weed out politicians with criminal record, the Supreme Court on Wednesday told the centre to come back with a plan next month to set up exclusive special courts for the country's more than 1,500 lawmakers who faced criminal cases in 2014.
The top court also told the centre to spell out how much money it was willing to put on the table to set up these fast track courts so that the courts can start quickly.
The centre will also have to report on how many of the 1,581 lawmakers facing charges three years had been convicted or cleared. And how many new cases had been registered against lawmakers.
A bench of the Supreme Court has told the centre to come up with a scheme to set up the fast track courts, complete with the money that it was willing to put on the table.
Coupled with another suggestion for a lifetime ban on convicted politicians that the Supreme Court appears to support, the fast track courts would ensure that the politicians with criminal antecedents weren't able to delay trials. It would also help politicians who have false cases foisted against them.
At Wednesday's hearing, the Election Commission also changed its stance to support banning convicted politicians from contesting elections. The poll body had been ambivalent at the last hearing on this point, prompting the top court to tick off the election body.
A ban for a lifetime could seal chances of politicians such as Lalu Yadav of the Rashtriya Janata Dal in Bihar contesting an election or AIADMK's VK Sasikala making her debut in electoral politics.
The existing law disqualifies politicians sentenced to a jail term of two years or more from contesting elections for six years from the date of release from prison.
The election commission had earlier this year supported a lifetime ban on convicted politicians contesting elections but appeared to take an ambivalent stand during court proceedings in July. That pull back had provoked the court to remind the election commission that this was within the domain of the poll body.
"If you don't want to be independent, constrained by the legislature, say so," the bench had remarked, wondering if silence was an option. "Either you can say yes or no. Can you afford to be silent?," the bench of Justice Ranjan Gogoi and Justice Navin Sinha had said.