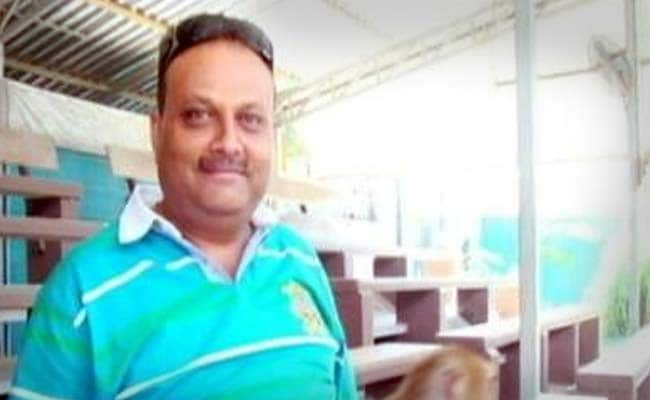 Bhopal:
In a jail in Bhopal, two men, once considered politically super-potent in Madhya Pradesh, are completing a year as prisoners.
Laxmikant Sharma, between 2003 and 2013, was Minister for Higher and Technical Education, Culture, and Mining. Sudhir Sharma joined him as his aide in the early 2000s, giving up a job as a college lecturer, a career move that would endow him with stupendous fortune and vast political moxie.
The Sharma pair, according to the charges against them, played the hand they were dealt for big if illicit rewards. They are accused of frontline roles in the Vyapam or job recruitment scam, which for years remained a controversy indigenous to Madhya Pradesh before leaping in recent weeks to a national scandal, at least partly because of grizzly allegations that more than 30 people linked to it have died mysteriously.
The Vyapam scam is named for the state board that conducted exams for admission to colleges along with recruitment tests for jobs in nearly 40 government departments. Bribes were paid to allow imposters or proxies to take the exam. A-list politicians and senior bureaucrats were allegedly on the make.
Sudhir Sharma, 48, had worked as a teacher at a school run by the RSS, and later at an engineering college in Vidisha, which is where he met Laxmikant Sharma, who was then a state legislator, When the politician became the Mining Minister in the government of Uma Bharti in 2003, Sudhir Sharma joined his staff. In 2006, he quit to give mining a shot.
Bullseye. As his mining interests flourished, Sudhir Sharma acquired a group of colleges, the VNS Group, which taught engineering and teachers' ed courses in Bhopal.
In 2010, Sudhir Sharma was named the chief of the BJP's Education Cell in the state. In 2012, he was instrumental in getting Pankaj Trivedi named as the examination controller of Vyapam, an appointment that was minted for windfall gain. Laxmikant Sharma was Technical Education Minister. The swindle flourished during this period, according to investigators. Two years later, Mr Trivedi was arrested for gaming recruitment to medical colleges. Crucial evidence recovered from him, including computer files, linked Governor RN Yadav and political heavyweights including Laxmikant Sharma to the conspiracy.
By 2013, the influence of Sudhir and Laxmikant Sharma had been virtually snuffed out. The politician had been tainted by the Vyapam scandal and lost his election; the mogul had been raided for allegedly bribing government officers to further his mining business.
Diaries recovered from Sudhir Sharma, according to an income tax report in 2013, showed that from 2010 to 2013, he had paid for flights and travel expenses for top RSS and BJP leaders (those named have denied any wrongdoing). Sudhir Sharma, the report said, received regular payments from two colleges linked to the Vyapam scam, and this money was moved immediately to a minister's aide. The reference was to Laxmikant Sharma, whose "deep links" with the billionaire called for investigation, according to the tax report.
The state police never followed up - one of many blazing lapses in an inquiry that has now been entrusted to the CBI.