Highlights
Some 1,000 people on Borghul Char island have moved to higher ground
Two waves of flood have ravaged the island district of Majuli
People living on Borghul Char island are hoping for better aid
Borghul Char, Assam:
It takes an hour's ride in a rickety motorised boat on the swelling Brahmaputra river to reach the riverine island of Borghul Char in Assam. The island, which is right in the middle of India's widest river, has been sinking as the water level has been rising. The battle to survive has just started for some 150 families who live on this island at the flood-hit Barpeta district.
Samshul Mia, 52, a jute cultivator who took to fishing and a resident of the riverine island, has seen flood all his life. But this year the experience - especially this week - has been
scary for him and his family
, Mr Mia said. Floodwater has breached the island at many places.
"My home was washed away three days ago, after which we shifted to a spot a few hundred metres inside. But the island is sinking," Mr Mia told NDTV. "A few families have shifted to other parts and livestock have been washed away," he added.
While two waves of flood have ravaged the picturesque island district of Majuli in the Brahmaputra in the last two months, 12 per cent of Assam's population or three million people live in some 2,500 island villages in the river's tributaries. Most of the people who live in these flood-prone parts are fisherfolk and small farmers.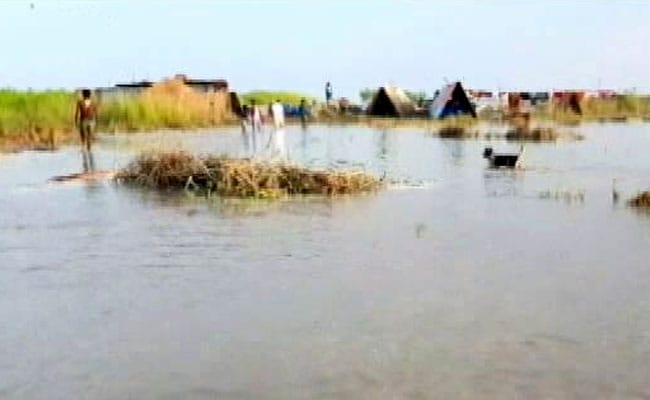 People living on the now-sinking riverine island of Borghul Char told NDTV they hope the government would reach out to them.
"Every night we are scared. The river is fuming. Our houses are gone. We fear for our lives," Moinal Mia, another resident of the river island, said.
Some 1,000 people on the island have moved to higher ground - a small patch of land which is also the only safe spot for now. A primary school, a mosque and a community hall have gone underwater.
The island's residents, including children, are staying at small tents made of plastic sheets that they got from the government some years ago during flood. A few people have brought their cattle to the safe zone.
The people at the camp say they did not get a single meal till some days ago, and government relief came a week after the place was flooded.
"We are lucky that this small patch of highland remained, otherwise we would have been swept away," Monwara Begum, an island resident, said.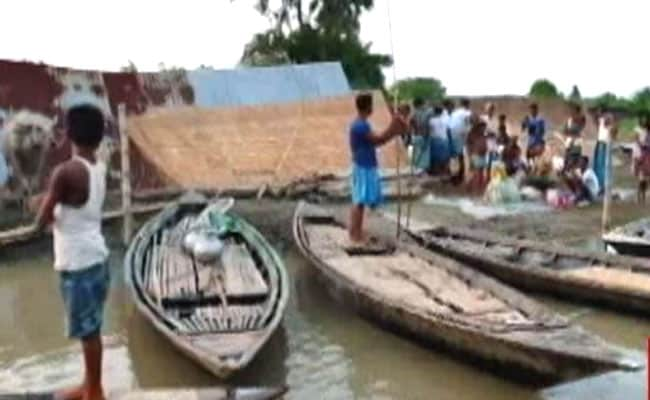 Every year hundreds of people who live in the Brahmaputra's riverine islands experience the same ordeal during flood.
"The way the government should look after its citizens during crisis is completely missing here. There is a sense of neglect," said Aliwar Hussain, who lost his home to floodwater. "After the first wave of flood... for a month we got relief foodgrains only twice. The second wave has totally crippled us," Mr Hussain said.
The centre and the Assam government have said large-scale rescue and relief operations are on.
The flood in Assam, apart from destroying crops and homes in the last three months,
have killed hundreds of small and big animals
in Assam's forests. One of Assam's most famous forest areas, the Kaziranga National Park, home to a large number of one-horned rhinoceros, was flooded this week.