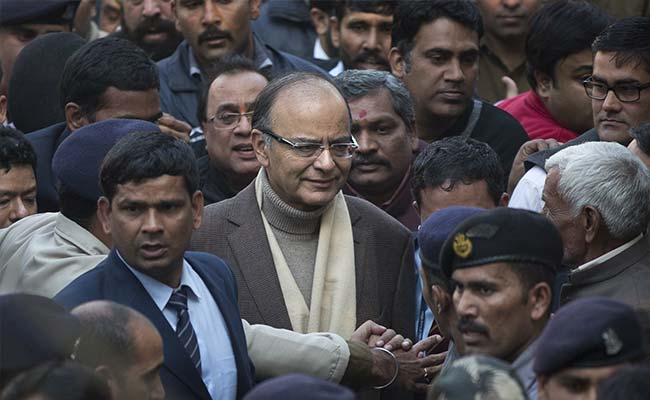 New Delhi:
Finance Minister Arun Jaitley has hit out at Arvind Kejriwal and the Congress in his latest blog, alleging "vulgarity" and "lumpenisation" of political discourse.
Mr Jaitley, who has been targeted over allegations of corruption in the Delhi cricket body he once headed, also appeared to take a swipe at his party colleague Kirti Azad, who was suspended yesterday for taking on the finance minister.
"Is vulgarity the new norm of Indian politics? I hope not," he begins.
"Some months ago a few Members of the Bharatiya Janata Party made statements which were not appreciated even by the Party. The Party President cautioned them and advised them to refrain from making such statements. The result of the caution are visible."
In a sharp critique of Arvind Kejriwal's Aam Aadmi Party (AAP), which has repeatedly accused him of presiding over corruption at the DDCA or Delhi and District Cricket Association, Mr Jaitley said that Delhi's ruling party had lowered the level of public discourse.
"People in positions are expected to act with restraint. They cannot be outlandish. Vulgarity is not a right available to them. The political discourse cannot be couched in vulgar language. Falsehood delivered with vulgar overtones is not a substitute of truth. Lumpenisation of public discourse can never be high point of politics," wrote Mr Jaitley.
Referring to Mr Kejriwal's comments attacking Prime Minister Narendra Modi, Mr Jaitley said if "any functionary of the government of India" had used such language, there would be nationwide outrage.
"The Aam Aadmi Party's success in Delhi seems to have misled the Congress Party that vulgarity brings votes," he remarked.
As he tore into the Congress for stalling Parliament, Mr Jaitley referenced the party's tallest icon, Jawaharlal Nehru.
"If Pandit Nehru can be credited in the initial years of our democracy of having laid down of healthy precedents being established, the current generation in control of the Congress Party will find a place in history of having weakened what their ancestors established."
AAP's Saurabh Bhardwaj, responding to Mr Jaitley's attack, said: "The finance minister is trying to act oversmart."