New Delhi:
Highlights
Social media posts, not favourable to ruling parties, face harsh action
Cops found using laws against hacking, pornography in unrelated cases
NDTV uncovers instances from UP, West Bengal and Tamil Nadu
Rahat Khan, 24, who runs a Jan Suvidha Kendra in Dankaur, Greater Noida, was arrested by the police in March for posting an image of a Yogi Adityanath lookalike with a semi-clad woman. Mr Khan claims he did not share the image. But it was seen by Naveen Sharma -- a worker of Hindu Yuva Vahini, the outfit founded by the Yogi - who told NDTV that he was "deeply hurt" by the image.
The police charged Mr Khan under Section 66A of the Information Technology Act, which had been struck down by the Supreme Court in 2015. The court said the vague wording of Section 66A, which penalized "offensive and annoying" content online, led to its use to curb free speech.
On being corrected by the Cyber Crime Cell in Noida, the police changed the charge to Section 66 of the IT Act. They also added Section 153A, which relates to disturbing communal harmony, saying the Hindu Yuva Vahini is a religious organisation, and offending its sentiments counted as offending religious sentiment.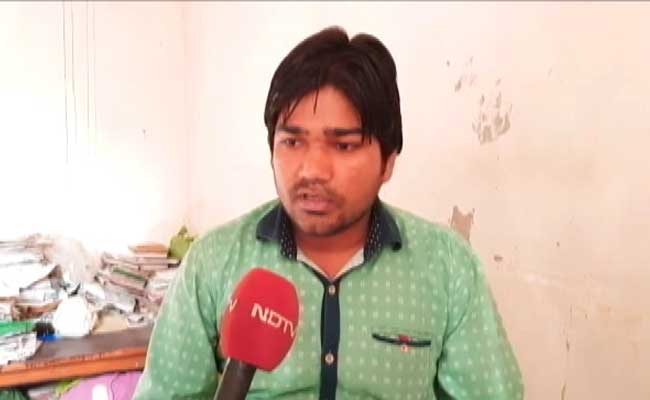 His experience fits into a wider pattern of ordinary Indians being charged, arrested and jailed for social media posts seen as satirical, critical, or offensive to authority figures, often using laws that have no bearing on the alleged "crime".
An NDTV investigation of seven such cases filed in 2017 found the police across India are routinely using Section 66 of the IT Act against political commentary or vulgar content, even though in essence, it is a law that prosecutes hacking.
"It is a complete misapplication of Section 66, I think it is an abuse of the law," said Apar Gupta of Access Now, an organization standing for online freedom. "This reflects some kind of institutional malpractice or culture, which is built within police departments given their previous practice of using section 66A."
In two cases reviewed by NDTV, a law meant to prosecute the distribution of pornography was used in cases involving foul language and morphed images.
"A lot of political satire and criticism, which is being charged under obscenity provisions of the IT Act and the Indian Penal Code, is an instance of the abuse of law," said Mr Gupta.
NDTV also found a pattern of escalation of charges, such as the adding of stricter provisions that deal with inciting communal hatred.
In March, Zakir Ali Tyagi, a 19-year-old student from Muzaffarnagar, had reposted sarcastic comments against the UP Chief Minister and mocking statements on river Ganga and the Ram Mandir. "I copied it from Twitter to Facebook, and a man took a screenshot of my post and tweeted it to the police," said Zakir Tyagi, who had been jailed for 40 days.
"He used un-parliamentary language against a chief minister, which I took offence to and I reported him," Ashit Tyagi, a Ghaziabad-based journalist who had alerted the police, told NDTV.
The police had charged Zakir Tyagi under the anti-hacking Section 66 of the IT Act. He was also accused of cheating, as he had posted a photo of a policeman killed in action as his profile picture. After he was released on bail, a charge of sedition - which carries a maximum sentence of life imprisonment -- was added to his chargesheet.
The Muzaffarnagar police initially denied adding the sedition charge. Asked about its presence in the charge-sheet, they evaded the question, deferring responsibility to "unavailable" officers.
On November 15, Muhammed Shaqib, 19, sent what he thought was an innocuous forward to a WhatsApp group. Two days later, he was arrested by a police team from Haryana -- where the complaint was filed by a BJP worker -- on charges of distributing obscene content online and in print.
The image Shaqib -- who was working as a tailor in Timli, Uttarakhand -- had forwarded had a morphed photo of Prime Minister Narendra Modi and was meant to mock the anti-black money drive. Muhammed Shaqib spent 42 days in jail.
Also in November, Afghan Soni, a Meerut-based journalist, was charged under the anti-hacking law and an IPC section against defamation, for sharing a video mocking the BJP's "Acche Din" slogan over Whatsapp.
Similar cases have been reported from Tamil Nadu and West Bengal.
In October, Debajit Roy, a resident of Bengal's Balurghat district, was slapped with Section 66 of the IT Act and Indian Penal Code sections, for criticising the police on Facebook over Durga Puja traffic regulations. He was jailed for 3 days.
The same month, 18-year-old Thirumurugan, a student from Srivilliputhur in Tamil Nadu, was charged under Section 67 of the IT Act, applied to the distribution of obscene content online, for using abusive language against the Prime Minister. A fan of actor Vijay, he was responding to a BJP workers' derogatory post about the film Mersal's criticism of the GST.
The following month, 40-year-old Mahalaxmi, a housewife from Vellore, was jailed for 11 days for criticising a judge of the Madras High Court.
All the accused are out on bail now, but the charges remain, casting a shadow on their lives.
"I'm being viewed with suspicion now. I'm no longer notified of press briefings by the police, which is impacting my work," said Afghan Soni, the reporter from Meerut. "This is an insult to my freedom and my journalism."
Debajit Roy told NDTV that he was treated like a criminal even though he had not committed any crime. "My respect and my wife's peace of mind were ruined. My mother was equally upset," said Debajit Roy, who has challenged his imprisonment in High Court.
"When I see a sedition charge on the chargesheet, I feel like my life is over," said Muzaffarnagar's Zakir Ali Tyagi, "Society looks at me like I am a man who has committed a rape or harassed a woman."
In contrast, politicians who have openly incited violence and communal hatred are yet to face consequences. Questioned about this, the police said the VIPs are under investigation.
The second part of this NDTV investigation delves further into such hate speech and the lack of action against it.
Get Breaking news, live coverage, and Latest News from India and around the world on NDTV.com. Catch all the Live TV action on NDTV 24x7 and NDTV India. Like us on Facebook or follow us on Twitter and Instagram for latest news and live news updates.