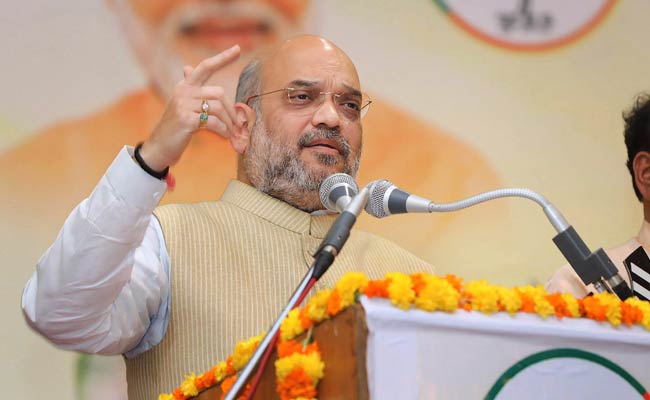 Guwahati:
BJP president Amit Shah will hold a meeting with the constituents of North East Democratic Alliance or NEDA on May 20 in Guwahati to discuss preparations of the Lok Sabha elections next year.
The NEDA is a BJP-led coalition of non-Congress regional parties of the north eastern region formed in 2016.
"Amit Shah will come to Guwahati to discuss various issues, mainly to guide us on the preparation for the Lok Sabha polls. He will address a meeting of the NEDA, where all MLAs and MPs (of the coalition) will be present," BJP Assam unit president Ranjeet Kumar Dass said.
Amit Shah will also hold a meeting with chief ministers of the states ruled by non-Congress parties in the North East during his visit, he said.
Parties such as the Naga People's Front, the Sikkim Democratic Front and the Asom Gana Parishad are constituents of the NEDA.
Regarding alliance for the next year's parliamentary elections, Mr Dass said the decision will be taken by the central leadership.
The BJP does not have absolute majority in Assam and is ruling the state in alliance with the Asom Gana Parishad and the Bodoland Peoples Front.
During his visit in Guwahati last month, Amit Shah said the BJP led coalition should win at least 21 seats from the North East out of the total 25 seats in the 2019 general election.