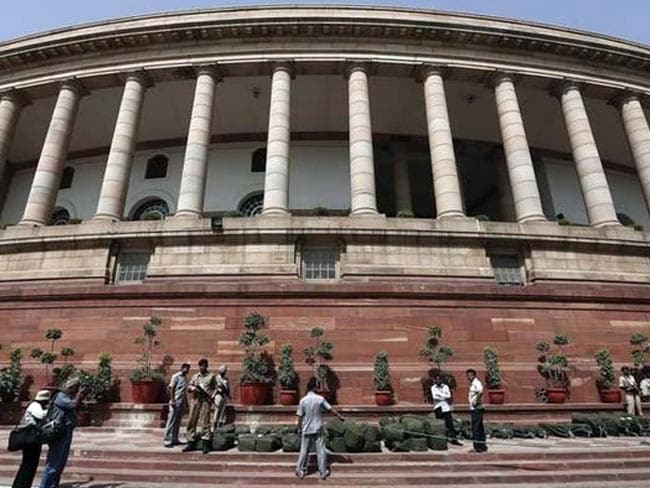 New Delhi:
The controversial land ordinance may be allowed to lapse and the government will soon issue an order to continue benefits for farmers under the 2013 Land Acquisition Act.
Ahead of the Bihar polls, in which the BJP is taking on a coalition of the Janata Dal United (JDU), Rashtriya Janata Dal (RJD) and the Congress, the government does not want to reissue the land ordinance, say sources.
The government had already decided to withdraw most of the amendments made to the law passed in 2013 by the previous Congress-led government in the face of a united opposition.
Initially the government was not ready to walk back on the bill. But it changed its mind after the perception that the bill, and therefore the government, was anti-farmer was expected to work against the BJP in Bihar.
Despite the government's repeated claims that the Opposition was maligning the bill, farmers across the country had gathered under the Opposition banners to protest against the bill.
So at this point, the government assessment is that a quiet burial to the land ordinance - the executive order in place since December last till the new bill could be passed - is expected to assist the BJP's image in Bihar, sources said.
The land bill - intended to develop infrastructure and kick-start stalled industrial projects - had been cleared in the Lok Sabha in March, where the government has a huge majority.
But it was stalled in the Rajya Sabha or Upper House, where it is in a minority. Even some of the NDA allies had expressed their reservations about the bill.
At the fag-end of the last Budget Session, the government displayed first sign of blinking by agreeing to send the bill to a joint committee of the two houses.
Earlier this month, following the recommendations of the joint committee, the government withdrew the bill. It will now be up to individual states to pass their own laws for business-friendly land reforms.