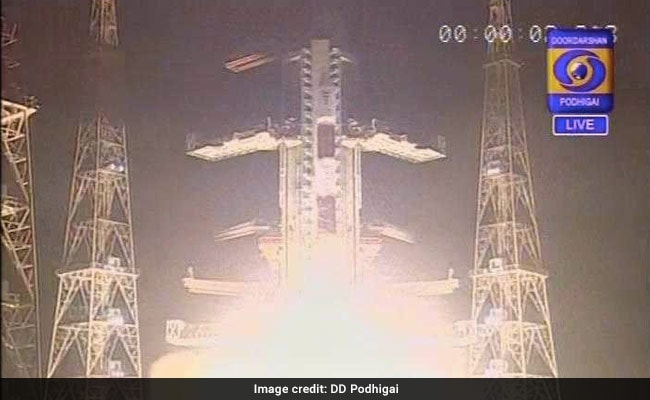 New Delhi:
After India's first private sector-built satellite imploded within moments of lift-off on Thursday, the space vehicle PSLV has been grounded until a group of scientists and experts investigates what went wrong. In space science parlance, the satellite is resting in its "celestial grave".
The IRNSS-1H satellite had been expected to join seven others in the Indian Regional Navigation Satellite System (IRNSS) to take the country a step ahead in developing its own GPS. But it imploded within the heat shield in the fourth stage. Scientists today said the satellite continues to emit signals even though it is enclosed in a heat shield.
A team led by the head of the Vikram Sarabhai Space Center, Dr K Sivan, will examine the failed launch.
Officials from space agency ISRO blamed the setback on what they called a "trivial issue" of the satellite's protective heat shield not getting separated and dropping off.
This was the second failure of the PSLV (Polar Satellite Launch Vehicle), which has taken up the 1,425 kg satellite to space in its 41st mission.
ISRO chairman Dr AS Kiran Kumar told NDTV that PSLV will not be grounded for long. "Work will continue on both PSLV and GSLV in full swing," he said.
Led by Colonel HS Shankar, a team of 70 scientists supervised the launch. The Rs. 400-crore company had been tasked to make two satellites. The second is expected to be finished by April 2018.
Colonel Shankar said "I have told ISRO Chairman that we shall put double manpower and resources free of cost and complete our work of building two more satellites in two instead of six months."
India's second mission to moon, Chandrayaan-2, planned for launch in the first quarter of 2018, is unlikely to be stalled as the rocket is different. However, Team Indus, the Indian team competing in the Google Lunar XPrize lunar mission contest and using the PSLV, is likely to face delays.
For ISRO, several first launches have not gone down well. The first launch of the Satellite Launch Vehicle-3 in 1979 had been a failure; so was the launch of Augmented Satellite Launch Vehicle in 1987. In 1993, the first voyage of the PSLV, which is now considered the workhorse of Indian space missions, had been a failure as well.