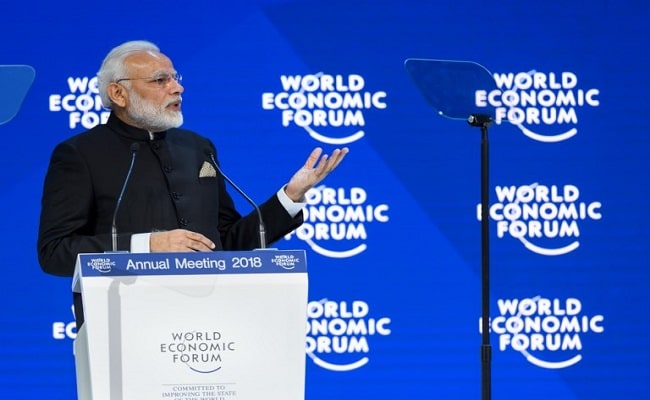 New Delhi:
Prime Minister Narendra Modi is scheduled to travel to the United Arab Emirates, Oman and Palestine in the second week of February, days after hosting ten leaders of the ASEAN countries.
During his trip, the prime minister, who is currently in Davos to participate in World Economic Forum, is expected to discuss cooperation in strategic areas of security and trade, sources said.
Significantly, PM Modi's visit to Palestine, likely to be on February 10 comes less than a month after Israeli prime minister Benjami Netanyahu's India trip. The two leaders had discussed the Palestine issue.
After the Modi-Netanyahu talks, Vijay Gokhale, secretary (economic relations) in the External Affairs Ministry, had said, "What the two sides agreed, that the our relationship was much larger than any single issue...that we need to look at it holistically and while we continue to talk to each other, our relationship is not determined by a single issue."
He was asked whether the long-pending issue of Palestine figured in the talks between the two prime ministers.
PM Modi is also expected to attend the World Government Summit in Dubai from February 11 to 13, according to reports.
In Oman, the two sides are expected to focus on boosting trade ties.