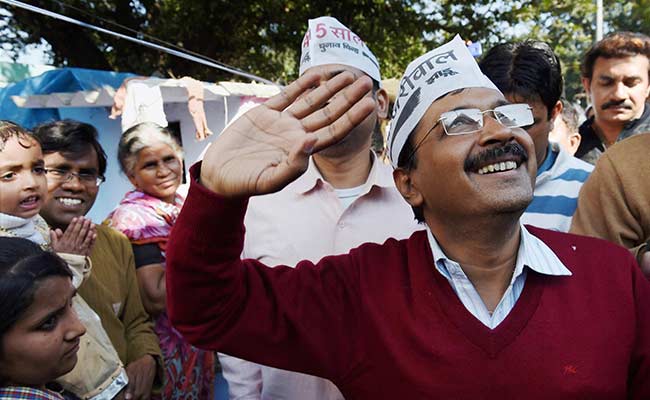 New Delhi:
Arvind Kejriwal's Aam Aadmi Party has received notice from the Income Tax department to explain funding allegations against it. The notice was sent on Monday, a day before the Delhi election results that saw AAP winning by a landslide in Delhi and ending the BJP's winning streak since last year.

The Congress has also received a similar notice.

The Income Tax department has asked AAP to respond to seven questions by February 16, two days after Mr Kejriwal, a former taxman, takes charge as Chief Minister.

In the middle of the Delhi campaign, AAP was accused by a group of its former members of receiving Rs 2 crore in donations from bogus companies.


It was alleged that donations of Rs 50 lakh were made on the midnight of April 15 last year by four companies that had no credible business activity and fake addresses, and were possibly fronts for money laundering. The BJP dubbed it "hawala at midnight."
The questions for AAP in the tax notice include:
*Confirm the receipt of Rs 50 lakh
*Are there any other transactions between AAP and these companies?
*If yes, what kind of transaction?
*The companies and directors are not traceable at the addresses mentioned in documents, furnish the addresses.
*Give details of the persons who made the payment
*Any receipts to person who delivered the cheque?
* Furnish confirmation letters from the persons who delivered the cheques.
"We will either give a written reply or respond in person. The companies will also be questioned," said Pankaj Gupta, a member of AAP's Political Affairs Committee which vets all big donations to the party.
AAP had challenged the government to order an investigation by any central agency. "Arrest us if we have done anything wrong," Mr Kejriwal said.
The Congress has alleged political vendetta. "Why hasn't the BJP received any notice? It has also spent crores of rupees," a party spokesperson was quoted as saying by the news agency IANS.