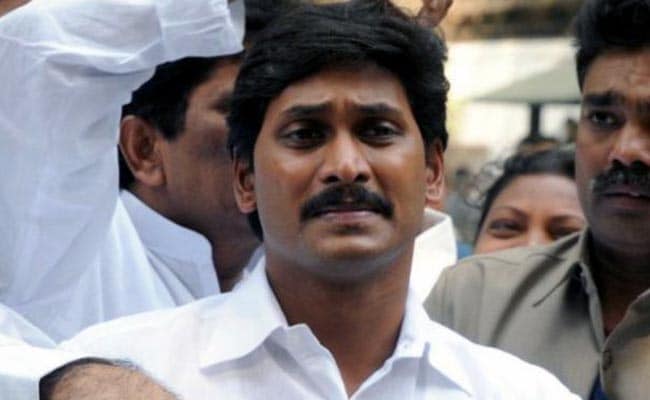 New Delhi:
The support offered by Jaganmohan Reddy of the YSR Congress to "any candidate" that it fields for the next President, has more or less ensured a smooth sail for the BJP-led National Democratic Alliance. Mr Reddy's pledge of support came at a meeting in Delhi with Prime Minister Narendra Modi watched closely by not only opposition parties, but also a BJP ally.
The Andhra Pradesh politician's support - the YSR Congress is the first opposition party to officially announce it will back the NDA's candidate - places him on the same side as arch-rival Chief Minister Chandrababu Naidu, whose Telugu Desam Party is part of the NDA.
Apart from the YSR Congress, the BJP also hopes to rope in the Telangana Rashtra Samiti or TRS, Odisha chief minister Naveen Patnaik's Biju Janata Dal and both factions of Tamil Nadu's ruling AIADMK. Together these parties make up nearly 12 percent of the electoral college that elects the President. After the BJP's gigantic win in Uttar Pradesh, the NDA has a little over 48 per cent and needs 51 to ensure its candidate will be the next President.
Opposition parties, in an initiative being spearheaded by Congress president Sonia Gandhi, are attempting to field a common candidate. Their chances of pulling off a win are poor, but the parties see it as a test of their ability to put together a large alliance of parties to take on the BJP in the 2019 national election, when PM Modi will seek a second term.
The effort has brought bitter rivals like the Left and Mamata Banerjee's Trinamool Congress on the same side of the discussion table. Sonia Gandhi, who is recuperating in hospital after a bout of food poisoning, will meet Mamata Banrejee next week to discuss a common candidate for President. She has already met leaders like the Left's Sitaram Yechury, Bihar Chief Minister Nitish Kumar and Nationalist Congress Party chief Sharad Pawar.
The official announcement for the presidential elections is expected in the first week of June and candidates must be firmed up by the middle of that month. Voting is expected to be held on July 21, so that the new President can take oath on July 25, when President Pranab Mukherjee's term in office ends.
Opposition parties have said they are open to a second term for President Mukherjee, a former Congressman, but he reportedly will only consider it if the government nominates him.
They have also approached Gopal Gandhi, the grandson of Mahatma Gandhi and a former governor of West Bengal. Mr Gandhi, 71, told NDTV that he has "been spoken to" but said that it was "too early" to talk about his candidacy.
The former diplomat, who also served as secretary to the President of India, is seen to fit the bill as a non-Congress candidate, which other opposition parties are keen to enforce.
Mr Gandhi is said to be Mamata Benrejee's first choice. There has also been talk of fielding former Lok Sabha Speaker Meira Kumar, but sources say she is not a serious contender, mostly because she is a Congress leader.