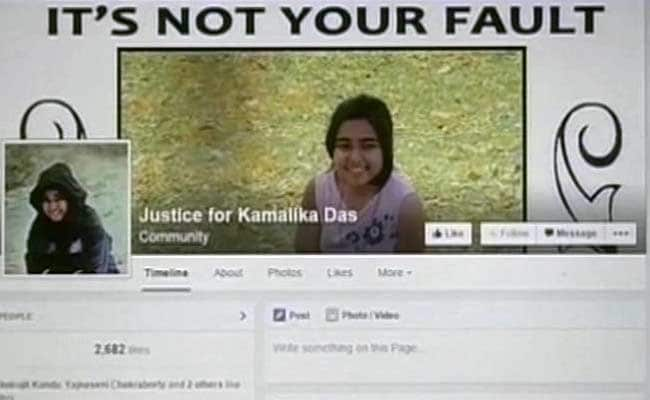 Kolkata/New Delhi:
Two weeks after a 17-year-old jumped off a Kolkata high-rise, Education Minister Smriti Irani will phone her family which alleges that she killed herself because she was harassed by her teachers.

A class XI student, and a class topper, Kamalika Das had been caught on January 19 fudging her Hindi homework. Her parents say that the next day, Kamalika's mother, Arunima Das, was called to school the next day and berated along with the student, not just about the cheating, but also because Kamalika had complained of sexual harassment by a classmate four years ago. The Das' were allegedly told, "She is characterless, arrogant, we are going to expel her".
That evening, Kamalika left the house leaving behind a farewell message to her principal in a diary that has been confiscated by the police. She went to a housing complex where the family lived some years earlier, climbed to the roof of a seven-storey building and jumped.

The principal of the government-run school did not meet NDTV. Teachers refused to comment on the allegations.

After filing a police complaint blaming two teachers and the school principal for his daughter's death, Kamalika's father, Kisholoy Das, wrote to Minister of Human Resource Development Smriti Irani, asking for justice. Ms Irani's ministry says it will examine his complaint.


"On Father's Day, she made a big placard for me and she wrote there, 'I don't need any super power to protect me. My daddy is there to protect me'. But I could not protect her," said Mr Das, breaking down.
Kamalika would have turned 18 next month.