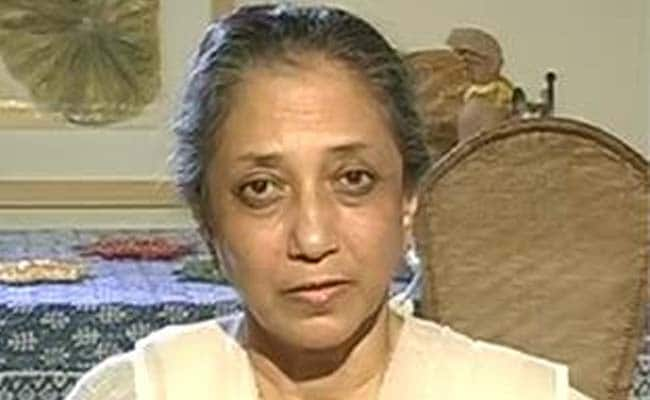 New Delhi:
Nine Censor Board members have put in their papers protesting what they claimed was the "cavalier and dismissive manner" in which the Board is treated by the government.
The members said the events that led to the Chairperson Leela Samson resigning from her position were merely the "proverbial last straw".
Ms Samson, who headed the statutory body under the Information and Broadcasting Ministry, resigned amid controversy surrounding the clearance of controversial film "Messenger of God" featuring Dera Saccha Sauda chief Gurmeet Ram Rahim Singh.
In a letter, the nine members -- Arundhati Nag, Ira Bhaskar, Lora Prabhu, Pankaj Sharma, Rajeev Masand, Sekharbabu Kancherla, Shaji Karun, Shubhra Gupta and T G Thyagarajan have submitted their resignation from the Censor Board.
The members said that since the time that they first joined the Board, they had been seeking critical changes, which were imperative if the functioning of the CBFC has to be reformed.
"However, in spite of sending numerous recommendations and appeals, and having several meetings with the secretaries and senior officials of the ministry, and even one with an earlier Minister, not a single positive step has been taken by the Ministry," they said.
The CBFC members claimed that the "Advisory Panel continues to be filled up with people of questionable credentials appointed directly by the Ministry, without taking the Board's recommendations into account."
No funds have been released for conducting orientation workshops for the panel members, they said, adding officers from other departments, who have no understanding or experience in cinema are appointed as officials.
They also claimed that there are several positions in the regional offices that do not have regular appointments.
"There has been no board meeting for the last one year for us to discuss developments and make recommendations, as we were told that there are no funds to organize it. It seems that the CBFC Board is not required at all," the letter by the nine members said.
"It is our firm position that given the cavalier and dismissive manner in which the CBFC is treated by government, it is impossible to perform this duty with even a modicum of efficacy or autonomy. We also object to the way in which the Chairperson has been treated by the Ministry which we feel has been humiliating for us all," the letter said.