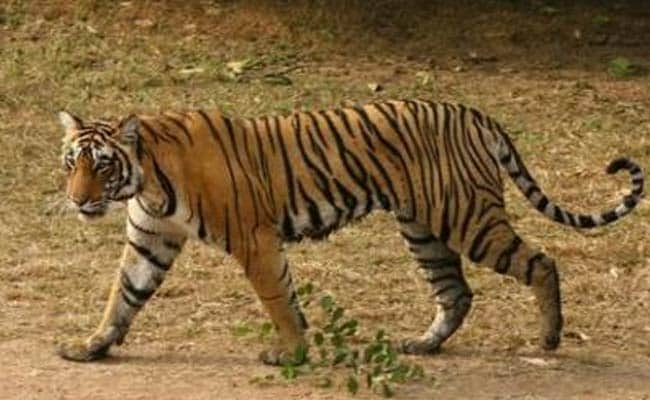 Kochi:
India's three major natural World Heritage Sites - the Western Ghats, Sundarbans National Park and Manas Wildlife Sanctuary - are facing threats from harmful industrial activities like mining, according to a latest survey by World Wildlife Fund (WWF).
Activities such as mining, illegal logging, oil and gas exploration threaten 114 out of 229 natural World Heritage sites, including Sundarbans known for iconic Royal Bengal tiger, Western Ghats, one of the top biodiversity hotspots in the world, and the Manas Sanctuary in Assam, home to many endangered species including Indian rhinoceros, it said.
While ecology of Western Ghats covering six states - Gujarat, Maharashtra, Goa, Karnataka, Tamil Nadu and Kerala - is threatened by mining and oil and gas exploration, Manas Wild Life Sanctuary faces threat from dams and unsustainable water use, the survey 'Protecting People Through Nature' said.
Sundarbans in West Bengal and neighbouring Bangladesh have been hit by various activities including unsustainable water use, dams, wood harvesting, over-fishing and shipping lanes, WWF, a leading organisation in wildlife conservation and endangered species, said in the report.
These sites are recognised as the world's most important protected areas like India's Great Himalayan National Park and Kaziranga National Park.
The Western Ghats supports the single largest population of endangered Asian elephants and vulnerable Indian bison, the report said underlining the need for protecting the site.
"These iconic places face a range of threats, including climate change. Removing pressure from harmful industrial activity is therefore critical to increase the sites' resilience," says Tim Badman, Director of IUCN's World Heritage Programme, commenting on the WWF survey.
According to International Union for Conservation of Nature, which helps the world find pragmatic solutions to most pressing environmental and developmental challenges, natural World Heritage sites are not just important environmentally, they also provide social and economic benefits.
Two-thirds of natural sites on the UNESCO World Heritage List are crucial sources of water and about half help prevent natural disasters such as floods or landslides, according to IUCN's 2014 report, 'The Benefits of Natural World Heritage'.
Reiterating these findings, WWF survey estimates that "11 million people - more than the population of Portugal - depend directly on World Heritage sites for food, water, shelter and medicine. Harmful industrial development poses a threat to these ecosystem services and communities that depend on them."
Noting that these sites have a crucial role in supporting human well-being and sustainable development, Tim Badman said, "By highlighting human dependency on these exceptional places, WWF's report reinforces the need to boost our efforts to conserve them."