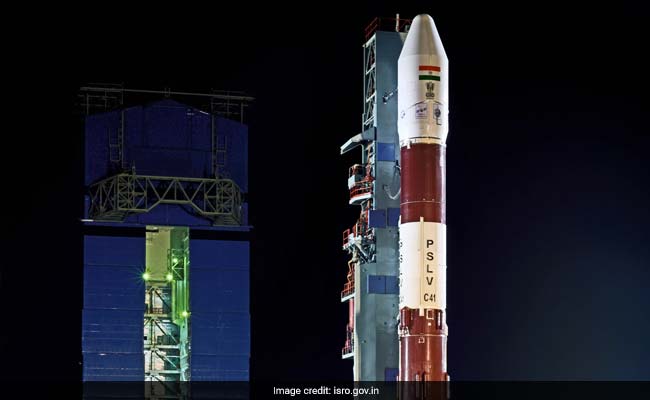 New Delhi:
The countdown to the launch of the Polar Satellite Launch Vehicle or PSLV on its 43rd flight has begun. The PSLV, which will launch tomorrow, will be carrying
the satellite IRNSS 1I
as part of the Indian constellation of navigation satellites. The launch of the latest satellite comes while the Indian Space Research Organisation, or ISRO,
scrambles to explain
why contact with the previous GSAT 6A satellite
was lost
despite
a successful take-off
. Sources in ISRO say that a power system failure was the cause of the satellite going off the radar. The GSAT 6A satellite setback cost ISRO Rs 270 crore.
Last month, before the GSAT 6A failure, the Comptroller and Auditor General of India, or CAG, had earlier criticised the space agency last month for lagging behind schedule in developing ground infrastructure for its projects. CAG has said that development on its satellite systems has remained idle for 14 months, despite ISRO having spent around Rs 1,283 crores.
ISRO chairman K Sivan told NDTV that the space agency's confidence to go ahead with the launch of the latest satellite, despite criticism, comes because of its different "heritage" and power systems.
"The GSAT 6A was a heavy weight communications satellite. The power system configurations and the heritage of the IRNSS 1I is light weight, compared to that of the GSAT 6A, which was a heavy weight communications satellite," Mr Sivan said.
The Indian Regional Navigation Satellite System or the IRNSS, is a series of navigation satellites which aim to provide navigation services similar to the US' Global Positioning System or GPS.
Indian navigation services under the IRNSS satellites are therefore dubbed the "swadesi" (indigenous) GPS. The services cover mostly sensitive border areas, ranging around 1500 km.
The need for "
swadesi
" GPS emerged after the Kargil conflict, when India felt the need to have its own satellite-based navigation system.
The IRNSS1A, which was the first navigation satellite developed by ISRO, had faced hiccups during its launch due to technical issues. The last such satellite, the IRNSS 1H, which was set to launch in August 31, 2017, remained stuck in space, as the rocket that was to launch the satellite, had failed.
With the launch of the IRNSS 1I now imminent, ISRO has further sought to counter the CAG's criticism by saying that the satellite has been fabricated by the private sector.
India needs at least seven operational satellites for providing fail-safe navigation signals in both civilian and military use cases.