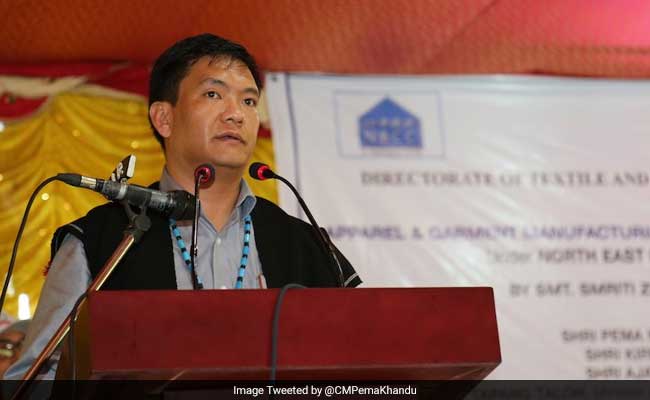 Itanagar:
Arunachal Pradesh recorded 161 murder incidents in the past three years with 26 cases reported in the state capital, Chief Minister Pema Khandu informed the assembly today.
Out of the 26 cases in Itanagar, 18 have been worked out while eight were under investigation, Mr Khandu said in reply to a written question by former Chief Minister Nabam Tuki.
The chief minister said the police is committed to maintain peace and tranquility in the state and apart from normal crime prevention and detection strategies, foot patrolling, vehicle patrolling, mega patrolling were being carried out regularly besides establishments of nakas and check gates.
"Permanent and temporary pickets are set up at various critical junctures for vehicles, arms and drug checking besides, both human and scientific intelligence have been mounted to develop crime prevention strategies and also to set better system to tackle law and order situation in the state," he added.
The chief minister added that 24 companies of CRPF and two companies of ITBP have been deployed in the state while two battalions of Arunachal Pradesh police comprising 1,319 personnel and five battalions of IRBn (3,857 personnel) along with 5,434 state civil police are maintaining law and order in the state.
To strengthen law enforcing agencies in the state, two new Class C police stations have been established at Palin under Kra Daadi district and Thrizino in West Kameng district, he said.
A total of 32 posts of deputy superintendent of police (DSP) along with 87 posts of inspector, 23 sub inspectors, 357 constables, 220 drivers, 763 constables (civil), 155 IRBn constables, 304 MTS, 155 head constables and 107 posts under sports quota have been sanctioned by the government and recruitment process have been initiated, Khandu added.