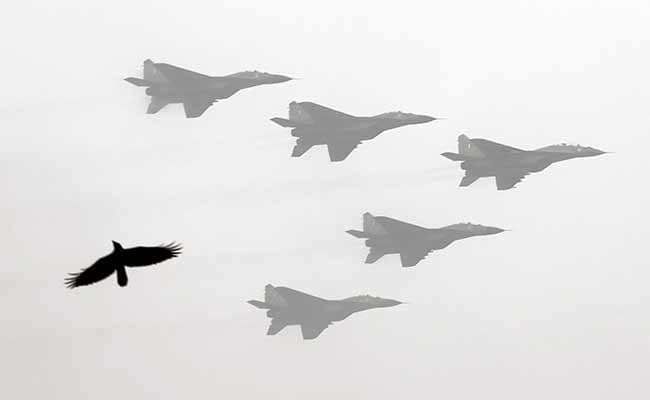 Highlights
Letter sent by C Edmonds Allen, US lawyer
Till 2012, he was partner of arms dealer Abhishek Verma
Retired Air Marshal denies accepting bribes, leaking secrets
New Delhi:
A letter to Prime Minister Narendra Modi claims that when Abhishek Verma, an arms dealer named in several criminal cases, wanted to help his client win a $1 billion dollar deal for the Indian Air Force, he used the help of BJP leader Varun Gandhi and Air Marshal Harish Masand, a senior officer who had retired six years earlier.
Mr Gandhi, who is a parliamentarian, has emphatically denied the charges levelled by C Edmunds Allen, who is based in the US and whose business relationship with Mr Verma ended in tatters in 2012.
Mr Verma has rejected what he described as "the salacious allegations" made against him in the letter.
Mr Allen has released copies of letters that he says he has sent to the PM and to National Security Advisor Ajit Doval, alleging that as member of a parliamentary committee on defence, Mr Gandhi had access to vital information that he regularly provided to Mr Verma and arms manufacturers gathered by him. Mr Gandhi, the American writes, was being blackmailed into cooperation because he had been photographed with prostitutes and escorts. Mr Gandhi says that if these pictures exist (Mr Allen claims he has provided them to the PM's Office along with his note), they are morphed. The 36-year-old politician also says he did not attend any sessions of the parliamentary committee referred to in the complaint against him.
Air Marshal Harish Masand, the letter claims, had been similarly photographed with Uzbeki prostitutes, the letter says, along with "a very senior serving Air Force officer" and other former colleagues. Mr Allen says Air Marshal Masand was "hired" in 2010 to "provide inside information" to help an American manufacturer, Hawker Beechcraft Corporation, get a billion dollar contract for supplying trainer planes to the Air Force.
The retired Air Marshal told NDTV that HBC hired him in 2010 and that he told Beechcraft not to do any business with Abhishek Verma. He also indicated that he had a "minor business interaction" with Mr Verma in 2009 (he described it, without elaborating, as a survey) for which no payment was made. He also said that Mr Verma had tried to bribe him but did not share more information.
Mr Gandhi has said that he met Mr Verma in college and has had no contact with him for nearly 15 years. Mr Allen has, over the years, been a prolific purveyor of documents to CBI investigators handling cases against his former business partner.