Highlights
Pressured by family, parents put up baby girl up for sale
Aunt steps in, calls police, spooked buyers do not show up
Case not filed, parents are being counselled
Hyderabad:
A big black bindi on the four-day old baby girl's forehead and a mark on the cheek indicated that the mother wanted to ward off evil spirits from her little one. But the curse of gender discrimination, however, proved too irrepressible.
On Tuesday, the girl's aunt came visiting the family in Hyderabad and found the mother in tears. The girl was to be handed over to "buyers" for Rs 20,000 on Wednesday morning, she learnt.
"Since this is the third baby girl, there is no reason to celebrate," the grandmother explained. The aunt reassured her that there is no reason to grieve at the birth of a baby girl, to which the grandmother apparently asked: "So will you take care of her? We can't."
Police was alerted. The deal was cancelled. The buyers who must have got wind of the developments did not turn up.
"I decided to tell the police because they would not listen to me," the aunt said. "The maternal grandmother is a ward member in Devarakonda, Nalgonda and yet she wanted to sell the baby."
The police have not filed a case. Instead the parents, Krishna and Sujatha, are being counselled.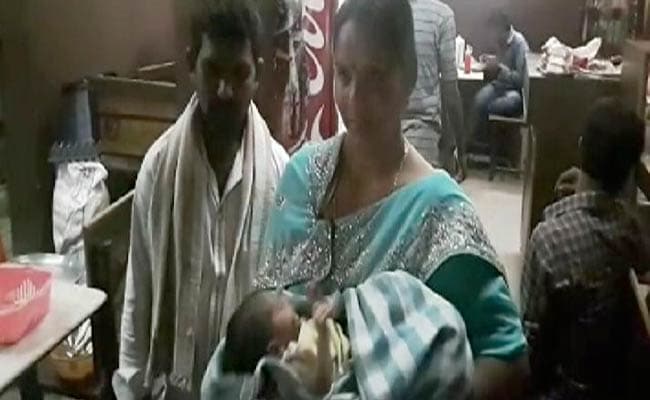 "Selling a baby is a crime and letting them off without a case takes away all fear of law," said Achyutha Rao of the Balala Hakkula Sangam a child rights organisation.
"This time the sale was prevented. What about the next time? It may happen without anyone coming to know," he said.
Child rights activist Isidore Philips points out that the counselling should be done, not by the police but by professional bodies like the Child Welfare Committee.
"Parents should be counselled and if they are still keen to give up the baby, they should legally relinquish instead of selling the baby, which is trafficking," Mr Philips said.