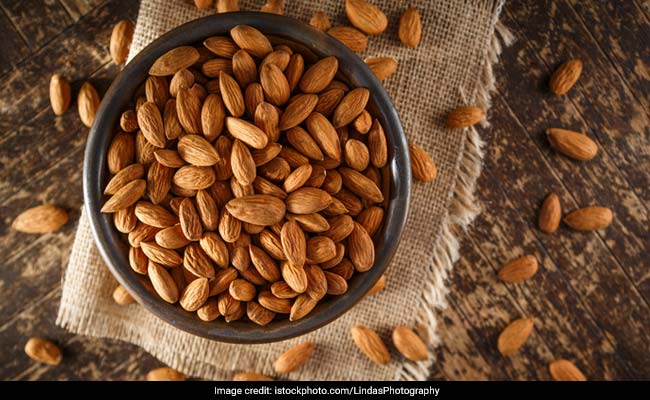 If you are looking at losing weight, look no further as almonds are the superfoods you'd need in your life. Almonds come packed with essential nutrients like magnesium, vitamin E and copper. While they are said to be made up of fat, the majority comes from the mono-unsaturated fats that are said to contribute towards a healthy body. Moreover, they are also appreciated for their low-calorie count, making them amazing for weight loss. So, if you feel hungry, toss the packed of chips and instead eat a handful of almonds to ensure you are not packing up on calories.
Let's find out some of almonds' benefits that make them an excellent superfood for weight loss
. Make sure you consume almonds regularly for a healthy weight loss alongside exercises and a healthy diet.
Almonds for Weight Loss
Here are some benefits of almonds that make them an excellent snack for weight loss:
1. They are high in fibre content
Almonds come packed with a lot of fibre, which takes quite some time to digest, which results in a fuller stomach and lesser cravings and hunger pangs.
2. High protein content
Almonds are high in protein content that helps in the development of lean muscle mass. Plus proteins help keep your tummy fuller for longer; this in turn cuts on unnecessary cravings.
3. A low-carb snack
Carbohydrates are said to make up about 15 percent of each almond's total nutrients, which means it is ideal for those who are on a low-carb diet.
Almonds have a special place in Ayurveda too. They help in toning body tissues, and thought to have therapeutic effects on debility and weakness, caused by health conditions like diabetes and other lifestyle conditions like digestive problems.
It is said that almonds come naturally packed with about 15 nutrients, which includes vitamin E antioxidants, dietary fibre, protein, healthy fats, manganese, calcium, copper, magnesium, phosphorus, thiamine, zinc and potassium among others.
Make sure you buy raw or roasted almonds and not salted or fried ones. You do not want to rack up calories instead of losing them. Fried foods will come with saturated fats, which are not good for health and may lead to various problems in the future.
Losing weight needs a lot of hard work and dedication, which means, you will need to also engage in exercises, tweak your diet and eat a balanced diet. Almonds should definitely make a part of your dietary plan along with other healthy foods to lose weight. Always ensure consulting a Nutritionist or Dietitian to help you alter your diet plan in order to lose weight.