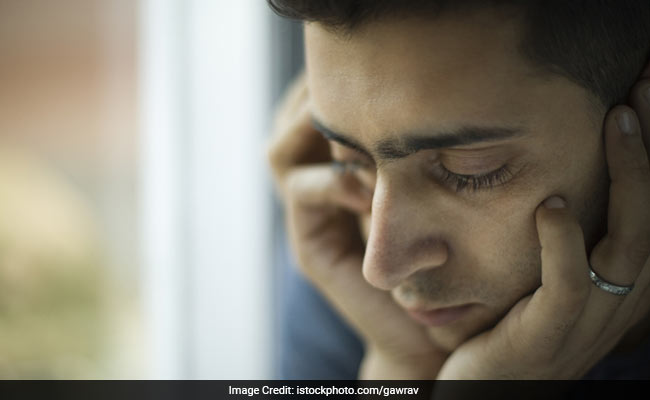 Feeling lonely may up risk of mortality in people with poor cardiovascular health. Not just that, men and women who "feel lonely" are more likely to have worse mental health, heart disease conditions and die early than those "living alone", said a latest study, the results of which were presented at the annual nursing congress EuroHeartCare 2018 in Dublin. It was revealed that loneliness may have a link with doubled mortality risk in women and nearly doubled risk in men.
The study also made startling revelations of link between loneliness and depression. Both men and women who felt lonely were three times more likely to report symptoms of anxiety and depression, and had a significantly lower quality of life than those who did not feel lonely.
"Loneliness is a strong predictor of premature death, worse mental health, and lower quality of life in patients with cardiovascular disease, and a much stronger predictor than living alone, in both men and women," said Anne Vinggaard Christensen, doctoral student, at the Copenhagen University Hospital.
For the study, the team examined 13,463 patients with ischaemic heart disease, arrhythmia (abnormal heart rhythm), heart failure, or heart valve disease and investigated if their social networks was associated with worse outcomes.
It was revealed that feeling lonely was associated with poor outcomes in all patients regardless of their type of heart disease, and even after adjusting for age, level of education, other diseases, body mass index, smoking, and alcohol intake.
Poor social support was also linked with worst health outcomes and people who are often lonely were found to have unhealthy lifestyles, are less compliant with treatment, and are more affected by stressful events.
But, when "we adjusted for lifestyle behaviours and many other factors in our analysis, we still found that loneliness is bad for health," Christensen said.
According to European guidelines on cardiovascular prevention, people who are isolated or disconnected from others are at increased risk of developing and dying prematurely from coronary artery disease.
Proper assessment of psychosocial risk factors in patients with established cardiovascular disease and those at high risk of developing cardiovascular disease are part of recommendations by the guidelines.
Ensuring heart health is a mix of many factors. Your diet is often considered to be an important pillar for a sustainable cardiovascular health. Here are five foods you must include in your daily diet to boost heart health.
1. Oats
Oats are known to contain a type of fiber that helps bind bile acids and expel them from the body. These bile acids are made from cholesterol. A diet that includes oats is effective in lowering the cholesterol levels in our body.
2. Nuts
Munching on a handful of nuts can do wonders for your heart. These nuts have high amounts of unsaturated fats that are good for your heart as they help in reducing the inflammation of the arteries.
3. Legumes
Legumes are great for the heart and have antioxidants, proteins and fiber. They are also a great source to get your folate requirement from and also help in increasing the platelet activity.
4. Berries
Berries are full of heart-healthy phytonutrients and lots of soluble fiber. Make a quick smoothie or sprinkle them over your breakfast cereal.
5. Flaxseeds
Flaxseeds are rich in omega-3 fatty acids, fiber and phytoestogens and all of these help in boosting heart health. It is best to soak or grind flaxseeds before consuming them to derive maximum health benefits.
(With Inputs IANS)